Abraham Best, Sr. (1794-1871) was born in Claverack, Columbia County, NY on January 21, 1790.  He was baptized on April 4, 1790 with sponsors Petrus Herder and Sarah Mesich (Mesick).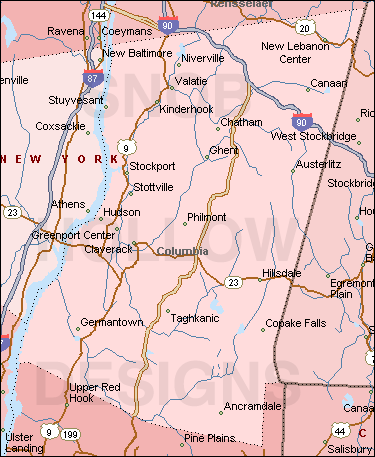 His parents were Johannes Best (1751-1820) and Margaret Mesick (1756-1831) of Livingston Manor.
Abraham Best, Sr. was married to Harriet Van Deusen (1787-1859) on April 10, 1814 by Reverend Richard Sluyter of the Reformed Protestant Dutch Church of Claverack.  Harriet was born August 1, 1787 and baptized August 26th at Claverack with sponsor Thomas Van Alstein and Arianje Van Deusen.
Harriet's parents were John J Van Deusen (1761-1802) and Sophia Hallenbeck (1763-1833).  Harriet was the 4th great-granddaughter of Teuwis Abrahamse Van Deursen (1630-1710) — who by 1627 was the operator of a windmill on the island of "Manatus."
Abraham and Harriet's children were:
| | | | |
| --- | --- | --- | --- |
| Child | Born | Married | Departed |
|  Christina Best |  10/11/1814 | Richard T. Esmond | |
|  Margaret Best |  3/25/1817 | William Bigelow |  10/16/1897 |
|  Cornelia Caroline Best |  3/27/1819 | Lewis De Groff | |
|  John Jeremiah Best |  7/20/1821 | Martha M. Dakin |  11/1/1896 |
|  Abraham Best, Jr. |  9/15/1823 | Sarah Staats | 1904 |
|  Henry Mesick Best |  11/3/1825 | Sylvia Brockway | |
|  Robert Best |  5/26/1828 | Alida Vischer |  10/11/1894 |
|  Sarah Catherine Best |  7/10/1832 | John Fellows | |
Abraham and Harriet moved from Claverack to Clifton Park.  They built a house in 1815 located at Vischer Ferry Road less than a mile north of the Vischer Ferry Historic District, Town of Clifton Park, Saratoga County, NY.
Their house is considered a rare outstanding example of Federal architecture with original carved woodwork and fireplace mantels.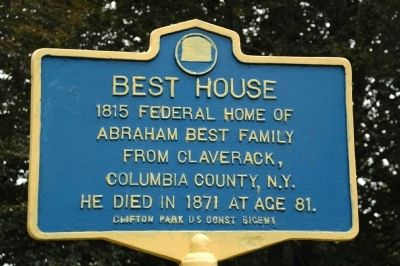 The story of how Abraham and Harriet's life in the house is quite interesting.  The following is based on the May 2010 application to designate the Abraham Best House on the National Register of Historic Places.
The Best House is a brick farmhouse located on the east side of Vischer Ferry Road less than a mile north of the hamlet of Vischer Ferry. Abraham and Harriet Best purchased 21 acres of land from Jacob and Mary Miller in December of 1815 (I: 69). They also purchased an adjacent 101 acres from John Miller at the same time (G: 391). I suspect that Jacob Miller and his family were then living on the property in what later became the rear wing of the Best House. They appear in the 1800 census of Halfmoon as living on the property. That frame wing may have been built as early as 1786 when adjacent property was conveyed from John Duncan to John Miller (12: 269). Abraham, Harriet and daughter Christina Best lived in that frame house while they built the brick addition on the front.
When the Best's acquired their land and moved into their small frame house, their friend, John Harder, was just completing work on a neighboring brick house he was building for Francis Vischer. John had been married at the same church in Claverack as Abraham Best, and only 4 days later. Abraham was married on April 10, 1814 and John on April 14, 1814. Abraham was born in Claverack in 1789, and John was born there in 1794. John's parents moved from Claverack in 1814 and built their house on land adjacent to that of Francis Vischer's.
Francis Vischer's fine brick house must have impressed Abraham, because the house he built in 1815 or 1816 was very similar. His friend, John Harder, probably helped him construct it. The Francis Vischer House was removed to Pheasant Lane, Menands in 1952, because of the Stony Creek Reservoir, but Abraham Best's house still stands on its original site. When the Francis Vischer House was dismantled for the move two inscribed bricks were found in the living room hearth, one bearing the name of the owner, Francis Vischer, the other bearing the names of the four builders and masons including John Harder.
Abraham and Harriet's second child, Margaret, was born in 1817. By the time their last child, Sarah, was born in 1832, they had a total of 8 children: Christina, born in 1814; Margaret, born in 1817; Cornelia, born in 1819; John, born in 1821; Abraham, born in 1823; Henry, born in 1825; Robert, born in 1828; and Sarah, born in 1832. Abraham and Harriet Best purchased additional land in 1824 and 1826 (K: 133 and P: 145), bringing the size of their farm to over 200 acres. It extended south to the Peters farm, now owned by the Tetraults, and north to the Irish Farm, now owned by the Picketts, and included land on both sides of the road. Abraham Best also owned a large farm in Galway.
Abraham had red hair and a temperament to match. He seems to have been a very opinionated person, and also argumentative. One might say he was an all round trouble-maker. He was a staunch member of the Amity Reformed Church, and in 1835 he petitioned the consistory in a suit against a neighboring landowner, John Clute, who he accused of wrongfully removing a fence from his property.
Abraham Best again accused John Clute of wrongdoing in 1840. Best complained that during the last 16 months, Clute "carried an unholy traffic on the sabbath by dealing in merchandise and spirituous and other liquors on that day, in a grocery or tavern kept by him on the Canal in the Town of Clifton Park." (John Clute lived at Willow Spring, on Riverview Road and the canal, now owned by Jim and Nancy Douglass).
The consistory advised Abraham Best to drop his complaint because "there have been multiplying difficulties between the accusor and the accused within the last three years past and it is to be feared that accuser entertains a wrong spirit and feelings towards the accused." Also the consistory had discovered that in the fall of 1838, John Clute had rented his grocery to his son, who was of lawful age.
This action infuriated Best, and he began bad-mouthing the church. He stated "that there was no true religion in the church at Amity, that the members do not walk uprightly; that he won't advise any one to join the church; and that he had got his boys or sons to agree that they won't never join it, or any other." A battle royal ensued. The consistory tried their best to subdue Abraham Best, but he would have none of it, and took his case to the Classis, but to no avail.
After a long illness, Harriet died at age 68 of dropsy (edema) on November 24, 1859.
In October of 1865, Abraham Best was arrested for assaulting his neighbor, Samuel Althouse. Althouse arrived home from Schenectady in time to see Best stealing his turkeys. Althouse chased Best, and when he finally confronted him, was struck over the head with a six foot long club. Abraham Best was sent to jail.
Abraham Best died July 1, 1871 and joined his wife in the family vault built into the side of a ravine north of his house.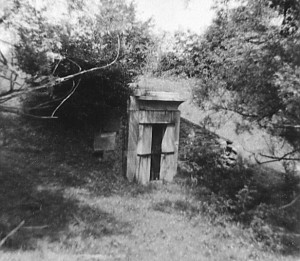 He had already disinherited his son Robert but the Will was contested. Witnesses were called to testify to Abraham's mental instability at the time the Will was written in 1865. Edward F. Bullard, one of the witnesses to the Will testified: "I knew Abraham Best since 1838. In ordering business matters he had good judgment. But in regard to religious matters, schools, taxation and government his mind was entirely unbalanced. When any of his family differed with him on those subjects he became unreasonable and a maniac, and when he made the instrument offered for probate he was very much excited towards his son Robert and in my judgment was not competent to make a will with proper understanding."
Perhaps before but clearly after the death of Harriet in 1859, Abraham Best behaved in such as way that led to his being declared insane.  According to a legal memoir:
Some men never appear to be happy unless entangled in the meshes of a suit at law. Such an one appears to have been the late Abraham Best of Clifton Park. He had as strong a constitutional aversion to paying taxes as do the noted Smith sisters of Glastonbury, Connecticut. In the year 1863, Adam V. V. Pearse was collector of the school district in Clifton Park in which Best resided. A tax warrant having been placed in his hands on which a certain amount was set opposite the name of Best, he called upon him for the amount at his residence. After making some querulous objections, he invited Pearse into his house and took him to an upper room. He there left him and went out, locking the door after him. After waiting in vain for quite a time for his return, the collector raised a window and jumped to the ground. He brought a civil action for an assault against Best which was tried at the January term, 1864, before Justice Platt Potter. George G. Scott was plaintiff's counsel, and J. Summerfield Enos appeared in behalf of the defendant. A judgment was entered against Best for $50 and costs. Soon after this, he was adjudged a lunatic on the petition of his relatives, and subsequently he died at the Marshall Infirmary in Troy.
Abraham and Harriet's remains were placed in a vault on the grounds.  According to a report by the town historian, by 1940-50, a woman with psychic abilities sensed something wrong.  It was soon discovered that neighborhood children had opened and disturbed the vault.  Later the vault was buried to protect it from further disturbances.  RIP.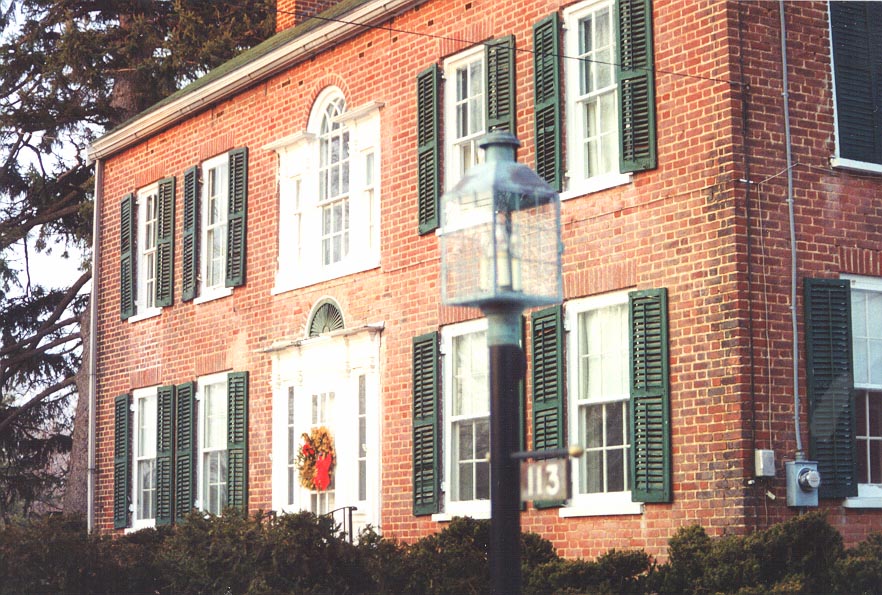 References
Van Deursen family, Volume 1 by Albert Harrison Van Deusen (1912) on page 139, mentions Ariantje (Harriet) as marrying Abraham Best at the Dutch Reformed Church of Claverack on April 10, 1814 and having a daughter Christina who was born on Oct. 11, 1814 and baptized at the church on Nov. 20, 1814.
The Family of Best in America of Holland Descent with copious biographical notes by Charles Best Benson
The Bench and Bar of Saratoga County or Reminiscences of the Judiciary, and Scenes in the Court Room, From the Organization of the County to the Present Time By Enos R. Mann,

U.S. Federal Census Mortality Schedules, 1850-1885
Special acknowledgement to John Scherer, Clifton Park, NY Historian and Kevin Franklin, Colonie, NY Historian