Charles Hynson (1663-1711) was born in Kent County, Maryland in 1663. He was one of  three sons of Thomas Hinson (1620-1667) and Grace who immigrated to Virginia in the 1640s.   Charles' father was a prominent early settler on the Eastern Shore.   The Hynson family owned plantations and served in political roles in the County.
Charles Hynson married Margaret Harris (c. 1664-1733), daughter of William Harris (c. 1644-1712) on March 25, 1687 at St. Paul's Parish, Kent County, Maryland.   Hynson and Harris families attended the same Parish.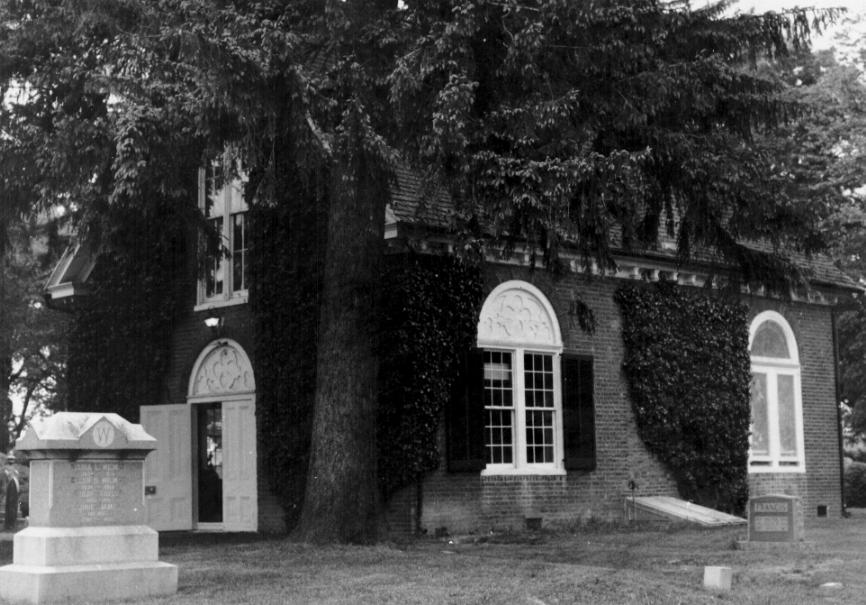 The children of Charles Hynson and Margaret were:
Child
Born
Married
Departed
Thomas Hynson
1688
Wealthy Ann Tilden, 19 Oct 1710
1738
Dorcas Hynson
1690
1705
Charles Hynson
27 Aug 1692
Phoebe Carville
12 Oct 1782
Jane Hynson
1702


Margaret Hynson

7 Sept 1697
Samuel Groome
1 Jan 1712
Ann Hynson

15 Dec 1705
Edward Carwardin
William Hynson

23 Dec 1708
Martha Wickes
 May 1767
Charles Hynson, like his father and brothers, was active in Kent County affairs. He served as Clerk (1693-4), as Justice (1694-7 Justice), as Vestryman (1699-1708), and as a Member of Maryland Assembly (1688, 1692, 1694, 1700).  He was also a Member of Maryland Assembly for Cecil County from 1698 to 1704.
St. Paul's Parish became a hub for member of the families of Hynson, Bordley, Murphy, and Harris.  Several took leadership roles as Vestrymen.  Other had children who married each other.  Charles' brother John Hynson's daughter Ann Hynson married Reverend Stephen Bordley.  Charles Hynson's daughter Margaret Hynson married Reverend Stephen Bordley's son and namesake.  So Charles' son in law was Reverend Stephen Bordley and Charles' niece married his son in law's father!
When Charles died, Margaret's oldest child was only 23.  The widow Margaret became the Executrix to her husband's estate.  Charles Hynson's estate was valued at  33B.118 A KE £432.12.7 £69.5.7 on October 6, 1712.   Payments were due to: John Williamson, Edward Rogers, Edward Davis, Dr. March, Dr. Brown, Jonathon Page, William Harcum, John Huff, Edward Cozens, William Glanvill, Samuel Berry, Col. Hynson, John Cooper, and Benjamin Kare/Carr son of Thomas Kare.
The Will of Charles Hynson, Kent County dated July, 10 1703 and probated November 6, 1711.
To son Thomas, personalty, and if he marry during life of his mother he is to settle over the Creek on "Father's Gift;" he to be with sd. mother during minority.
To dau. Dorcas, personalty.
To son Charles and hrs., "Hynson's Chance" on Graysen's Creek; he dying without issue, land to revert to son Thomas; he to live with his mother during minority.
To dau. Margret and young. dau. Jean, personalty, including cost of schooling.
To wife Margret, extx., personalty. Testator further adds the plantation I now live upon need not be mentioned because otherwise ordered by the will of Thos. Boon and deed of gift of father Harris."
To hrs. of William Stanley, personal estate.
Overseers: Father William Harris, John Wells, Robt. Dunn.
Test: James Hollis, Edward Jeames, Henry Nowland. 13. 385.
At the cemetery of St. Paul's Parish, Kent County, MD, lie buried Charles Hynson on May 24, 1711.   Margaret Harris married James Murphy and later died on October 1, 1733.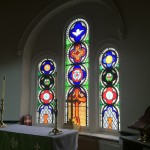 Resources
A Biographical Dictionary of the Maryland Legislature 1635-1789 Vol. 1: A-H," Edward C. Papenfuse, Alan F. Day, David W. Jordan & Gregory A Stiverson, The Johns Hopkins University Press, Baltimore & London.
"Old Kent: The Eastern Shore of Maryland," George A. Hanson, Maryland Clearfield Company, Orig. published in 1876, Reprinted in 1967.
1640-1753 Transcribed Rent rolls posted in the Charles County Archives; http://usgwarchives.net/md/charles/land.htm
Maryland Calendar of Wills, Vol. 3