Frederick Roff (1795-1890), a veteran of the War of 1812, was widowed early and raised five children on his own.  He owned a number of farms and lived until age 95.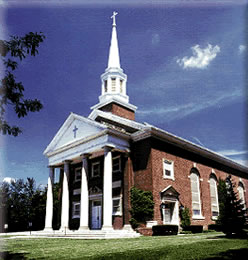 Frederick, my great-great grandfather, was born January 3, 1795 in Watervliet, NY.  His parents were William Roff (1769-1862) and Christina Sicker (1770-1802).
His grandparents, Frederick Raff and Maria Elisabeth Tollhamer, witnessed his baptism at the First Lutheran Church in the City of Albany.
Frederick Roff was drafted and sent to Long Island in 1814 at the age of 19. This was the year that Napoleon abdicated.  Peace was declared soon after and he returned to his home after three months' absence.
He served as a private in Rogers Regiment, NY Militia under Captain Gerrit P. Van Wie of Bethlehem and Colonel Rogers in the War of 1812.  Frederick was allowed $58.00 in NY Military Equipment claims.
In 1821, Frederick was appointed to Ensign by the Governor's Council of Appointments for the One Hundred and Thirty-sixth regiment of infantry of Albany County.
Frederick married Rebecca Fonda (1806-?) on September 8, 1825 in the Reformed Dutch Protestant Church of the Boght.  Rebecca died childless.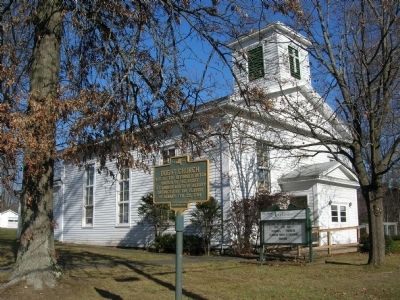 Eight years later in 1833, Frederick married Mary Runkle (1805-1848) whose parents were John Runkle and Helena Van Woert.  Mary was baptized on December 10, 1805 at the Reformed Dutch Protestant Church of the Boght.  She died after 15 years of marriage at age 43 on December 21, 1848.  Her youngest child Isaac was only two years old.  

After Mary's death, Frederick was widowed for 42 years and resided in Watervliet, NY with family members for the rest of his life.   The pattern of decades of widowhood is found with Frederick's father William and now in this generation with Frederick.   Between father and son, they experienced being widowed for 97 years!
At age 63, he lived with his children Eliza Ann, Helena, and Isaac and his father William aged 91.  Frederick's occupation was farmer with real estate valued at $12,000 and personal property at $2,000.
Helena attended private school at Troy Seminary in 1858.
At age 86, Frederick lived with his single daughter Eliza Ann and his son Isaac, daughter in law Anna Marie, his grandson Frederick, and granddaughter Sarah.
Each of Frederick and Mary's children were born in Watervliet, NY.   Their son John married Alida Ann Clute.  They had two children Eliza (b. 27 Oct 1863) and Anna (b. 31 Oct 1866). After William's death at age 31, Alida Ann later married John Roff's brother William.
| | | | |
| --- | --- | --- | --- |
| Child | Born | Married | Departed |
| William Roff |  18 Dec 1832 | Alida Ann Clute; after 1866 |  16 Jul 1900 |
| John Roff |  10 Jul 1835 | Alida Ann Clute |  11 Apr 1866 |
| Eliza Ann Roff |  8 Nov 1836 |  none |  Feb 1894 |
| Helena Roff |  24 Dec1841 | James H. Godfrey | |
| Isaac Roff |  20 Dec 1846 | Anna Marie Best |  9 May 1927 |
One of the Roff properties on Route 9, near Latham, NY (circa 1970s).  Back of house was probably late 18th century which may have been the home where Frederick was raised.  As the family prospered additions were built on the Greek Revival style house.  It is a rare example from that time period.
The map below by J. C. Sidney (1851) reflects the northern part of Colonie in the Boght.  It shows the relationship of where the W. Roff and C. Roff and H. Runkle families lived.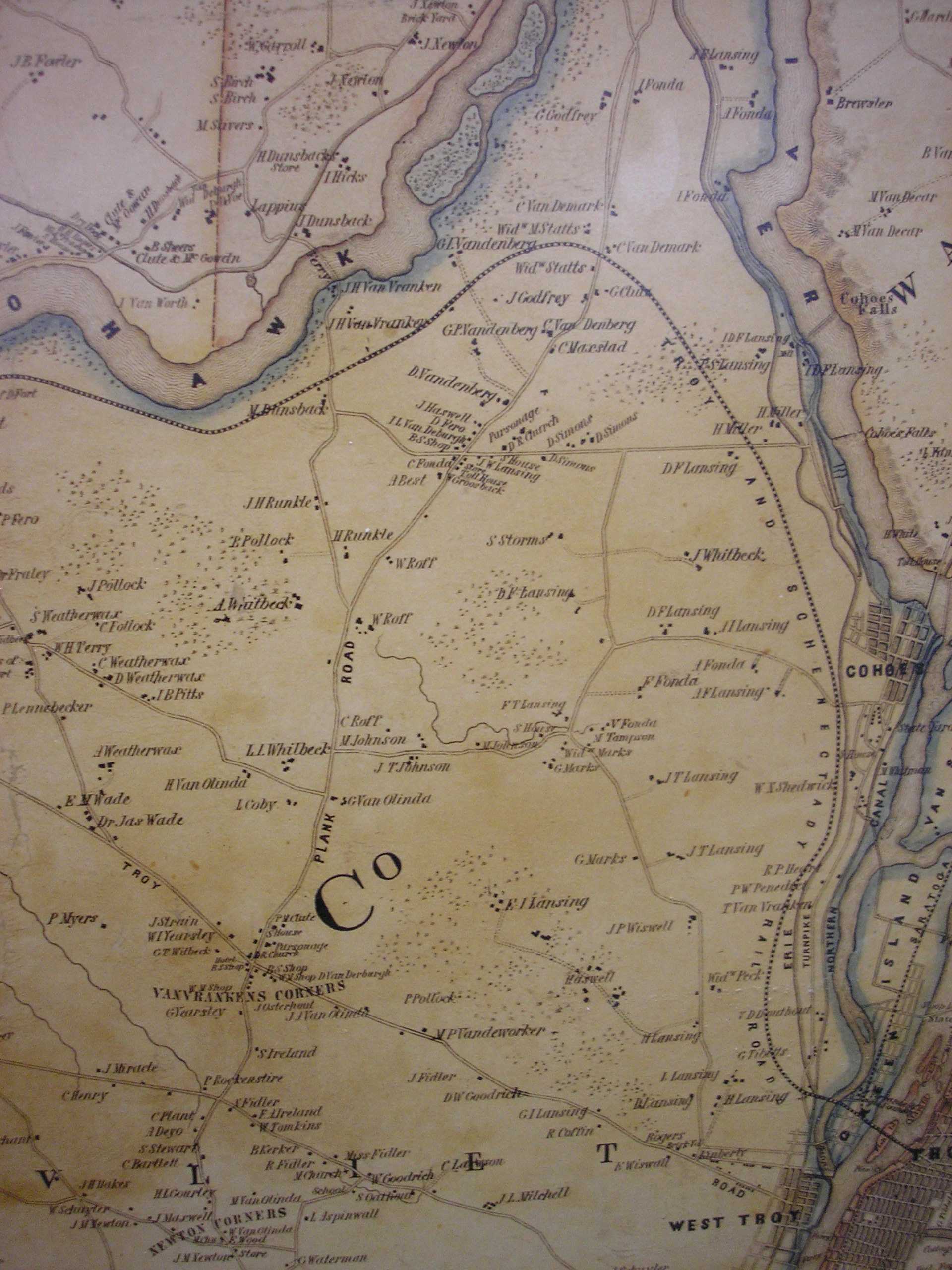 Frederick Roff died February 2, 1890 in Watervliet, NY and is buried in the Albany Rural Cemetery near his wife Mary Runkle.
References
Bi-centennial history of Albany: history of the county of Albany edited by George Rogers Howell, Jonathan Tenney
The Runkle family being an account of the Runkels in Europe and their descendants in America
Military minutes of the Council of appointment of the state of New York, 1783-1821 (Volume 3)
Records of the First Lutheran Church in the City of Albany, NY Vol. 1
Transcript of the Marriage and Baptismal Records of the Reformed Protestant Dutch Church of the Boght, Colonie, NY
Bible Records of Boght Families Town of Colonie in Albany County, copied by William Burt Cook, Jr. 1927
U. S. Federal Census 1860 Watervliet, NY