James Bryden was born in Scotland probably about 1725. The identity of his parents is unknown. 

James Bryden married Elspeth Chalmers on May 7, 1758 in Edinburgh, Scotland.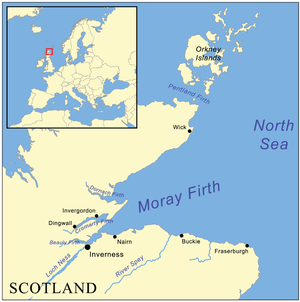 Elspeth was from Deskford, small town on the Moray Coast (the northern coast of Scotland) just west of Banff.  There is some conflicting records on the exact identity of her parents.
Their marriage record in the register of Edinburgh parish states:   7th May 1758 James Brydone, shoemaker and Elspet Chalmers, daughter of the deceased James Chalmers, farmer in the parish of Descourd (Deskford), now both in the College Kirk parish.
James and Elspeth had three children.  Agnes and William are registered in the Canongate Parish, Edinburgh.
| | | | |
| --- | --- | --- | --- |
| Child | Born | Married | Departed |
| Agnes Bryden | 22 Nov 1759 | | |
| James Bryden | 1761 | Mary | 11 Apr 1820, NY or MD |
| William Bryden | 21 Nov 1767 | Ann Veitch, 1795; Elizabeth Goodman of London, 12 Apr 1801 | 9 Apr 1840, Baltimore, MD |
Nothing is known of what happened to James, his wife Elspeth, or daughter Agnes.  Their son James immigrated to America in the early 1780's and owned and ran The Fountain Inn, Baltimore, Maryland and later the Tontine Coffee House.  William left at some point after James and became a sea Captain.  He later retired in Baltimore and built a large estate.  The success of these two sons may have never been known by their parents James and Elspeth who presumably remained in Scotland for their entire lives.
References
A tree compiled by Bryden Bordley Hyde of Baltimore, MD
Edinburgh Marriages, Scottish Record Soc. Pub. 27, 97