Johannes Best (c. 1718) was born in Central Camp, Columbia County, NY about 1718.  He was a first born American and son of Jacob Best (c. 1690-c. 1780) and Anna Christina Dederick who were Palatine immigrants.
Johannes Best married Eva Lounart about 1749-50.  She was daughter of Philip Lounart of Graevenwiesbach, near Heintzenberg, Germany and later of "Rhinebeck Precinct, Livingston Manor, Yoeman"  and Anna Margareta Kuhn.
They settled in the north part of Livingston Manor in Clermont, home of the Livingston family.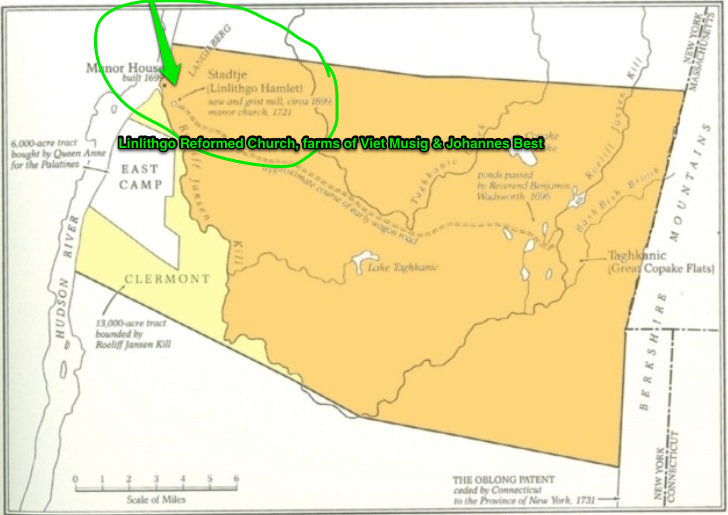 Johannes and Eva had many children:
| | | | |
| --- | --- | --- | --- |
| Child | Born | Married | Departed |
| Jury (George) Best | | Marytje Hooft | |
|  Eva Best | | Hendrick Platner 23 Oct 1770 | |
|  Johannes Best, Jr. | 24 Apr 1751 | Margaret Mesick | 25 Oct 1820 |
|  Elizabeth Best | c. 9 Apr 1758 | Jacob Power | |
|  Jeremias Best | c. 22 Feb 1761 | | |
|  Wilhelmus Best | c. 20 Nov 1763 | Mary Platnaar (Platner) | 30 July 1829 |
|  Anna Best | c.  18 May 1766 | Philip Rockefeller | |
|  Jacob Best | | Elizabeth (Eva) Smith | |
|  Benjamin Best | | | |
|  Catherine Best | | Elias Young | |
|  Hendrick Best | | none | |
|  Peter Best | | Christina Best 1778 | |
Johannes' children tended to marry locally. Johannes Best and another ancestor Viet Musig were neighbors with houses next to each and their farms bordered each other.  This proximity little doubt contributed to the marriage of their children Johannes Best and Margaret Mesick — turning neighbors into in-laws.  Johannes' daughter Anne (Catherine) Best married widower Philip Rockefeller.  Johannes' son in law was active in the community:
In May, 1775, Philip Rockefeller and John Kortz represented the German Camp (Germantown) district in the first Colonial Congress to be held soon after in New York City. On May 28, 1778, he was made Adjutant of the 10th Regiment, known as the Manor of Livingston Regiment of the State of New York. 
It is possible that on the register of the Dutch church of Johnstown, Johannes Best is noted as deacon in January 7, 1759 and as elder in December 18, 1763.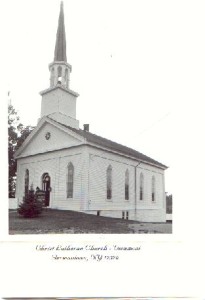 He served in the Revolutionary War in the Tenth Regiment (Land Bounty Rights) under Captain Conrad Cline  and in the Independent Company under Captain Petrus Van Gaasbeck.  Five of his sons also served in different bodies of troops constituting the Albany County Militia: Benjamin, William, John, Jr., George J., and Peter.
One of the earliest wills recorded in the office of the Surrogate of Columbia County is that of Johannes Best dated December 10, 1787 and probated April 4, 1788. He names his sons Benjamin and John, and George Best, son of his brother Harman as Executors.  He speaks of himself as "being sick and weak of body, but of sound and perfect mind and memory" yet desires that his burial shall be "decent without pomp or state."
In his will, he mentions his "dear and lovely wife" to whom he bequeaths two negro women, named "Bet" and "Rose." He mentions his sons, Jacob, Johannes, Benjamin, Wilhelmus, and Jeremiah, and his daughters, Catherine, Eve, Elizabeth, and Hannah. The witnesses were Solomon Martin, John Minchlaer, and Leonard Ten Broeck.
Having ancestors who were slave owners during this time period is a powerful legacy.   A description of slavery in Clermont can be found here.
Eva Lounart Best survived her husband and was alive in 1790, occupying the old homestead on the right hand side of the road to the Manor House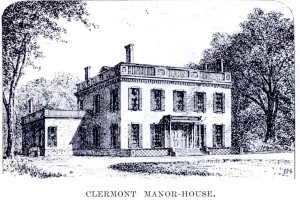 from the Linlithgo Reform Church which was the first house.
Resources
Hudson-Mohawk Genealogical and Family Memoirs – Best
 The Family of Best in America
The transactions of the Rockefeller family association…with genealogy (Volume 2)