Johannes (Johan – Hance) Runkle (c. 1735-1803) was born about 1735, probably in the Runkle region of Germany.
He was the progenitor of Runkles in New York State, a   farmer who fought in the Revolutionary War, as well as the great X-grandfather or great X-granduncle to future generations of at least four Harvard graduates during the 1800s, one who became president of MIT.  Johannes arrived by sea to America some time in the 1740's.   Many Runkle immigrants settled in New Jersey and Pennsylvania while at least two immigrants, Johannes and younger brother Cornelius, made their new home in New York State.
In Rupp's 1876 list of immigrants, there is mention of a Johan Jost Runckel along with a Jeremias Runckel who arrived in Philadelphia on September 15, 1748 aboard the ship Two Brothers.  But there is also mention of a Johannes Runkel who came over September 9, 1749 on the ship St. Andrew.
More recent 21st century research on the Palatine project [List 95 C] cites a Johannes Runckel as arriving in Philadelphia on September 24, 1742 aboard the Robert & Alice with Captain Martley Cusack from Rotterdam.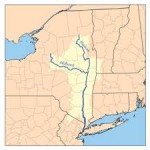 By the 1750s, Johannes Runkle moved up the Hudson River initially to Rhinebeck Flatts where he married and had his first children.  Later, he made his home among the Dutch settlers in the vicinity of Albany.
According to Van Doren Fisher, although there is no evidence to substantiate this, Johannes father's second marriage deeply offended him and this coupled with his disappointment at not receiving what he considered his just inheritance, "caused him to sever the home ties and to seek in the New World a balm for the vanished expectations in the Old."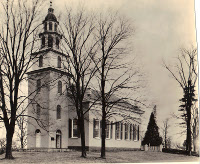 Johan Runkle married Anna Barbara Neher on February 20, 1749/50 at St. Peter's Lutheran Church in Rhinebeck, NY, also known as the Stone Church.  Her parents were Johann Carl Neher (1675-1733) and Anna Constantia Reichart (1689-1750), from founding Palatine families of Rhinebeck.
Johannes' younger brother Cornelius settled in Niskayuna, Schoharie County, NY where he owned a farm and raised his family. Johannes settled in Colonie about ten miles away.
According to Pearson's Genealogies, Cornelius Ronkel married Elizabeth Rafein (Raff) in Schenectady probably in 1760.  They had a daughter Catarina baptized on April 12, 1761 with sponsors Johannes Rafein and Maria Rafein.  They also had a son Johannes baptized on March 13, 1763 with sponsors Johannes Raff and Maria Raff.  Who were these sponsors?  Was Elizabeth Raff their daughter?  These witnesses Johs. and Maria Raef were also at the baptism of Frederick Roff's (1727-1825) daughter Maria on November 28, 1764 at Reformed Dutch Church of Albany. For an historical account of this time period, see History of Mohawk Valley 1660 to 1664.
It is possible that Elizabeth Raaf/Rafein (c. 1735-) was the daughter of Johannes and Maria Raaf/Rafein and that Elizabeth had brothers Frederick Roff (1727-1825) and Christopher Roff (c. 1740-1810).  This connection remains to be confirmed.
Two generations later, the Runkle – Roff connection continues to unfold. In the 1760's, Johannes Runkle settled in the Boght (Colonie) near to Frederick Roff and Christopher Roff where they were farmers.  Around the same time in Niskayuna,  Cornelius Runkle of Niskayuna married Elizabeth Raff who may have been Frederick's sister.   These Runkle – Roff connections continue through time when Frederick Roff and Johannes Runkle's grandchildren marry: Frederick Roff (1795-1890) to Mary Runkle (1805-1848).  Johannes' grandson John Runkle (1787-1865) married Christina Roff (c. 1789-1878), Frederick Roff's niece.  John and Christina lived on the family farm which was once his grandfather's.  Christina was the daughter of Christopher Roff (c. 1740-1810) and Catharina Fretz (1770-).
Cornelius was naturalized by 1761 and along with other residents of Schenectady who petitioned for a city charter in 1763, he became a citizen of Schenectady that year.   Johannes Runkle and Barbara Neer (Neher) had at least two children baptized in Schenectady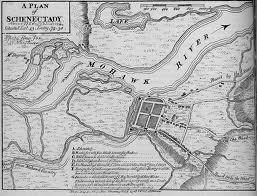 around the same time period:  Elisabeth, June 18, 1762 and  Maria, July 6, 1765.
Cornelius' son Johannes Runkle of Niskayuna, a farmer, married Elizabeth Lyker and had eight children.  One of their son's Daniel (1798-1877) a farmer, had three Harvard educated sons, including John Daniel Runkle (1822-) who later became president of MIT in Boston.
Johannes and Anna Barbara's children were born in Rhinebeck (Red Hook) and later in Schnectady :
| | | | |
| --- | --- | --- | --- |
| Child | Born | Married | Departed |
| Henrik Runkle | 5 Jan 1755; bap 9 Feb 1755 | Margaret Tooper | 16 Nov 1838; Runkle Burial Ground |
|  John Runkle | 28 Mar 1758; baptized 9 Apr 1758  German Reformed Church, Rhinebeck | Helena Van Woert, 16 Apr 1796 |  17 Feb 1813; Runkle Burial Ground |
| Elizabeth Runkle | 18 Jun 1762; Schenectady | Jeremiah Share | |
|  Maria Runkle | 6 July 1765; Schenectady | James Van O'Linda | |
|  Catherine Runkle | | Peter Shaffer | |
|  Naita Runkle | | Myers | |
Records from the German Reformed Church of Rhinebeck, now known as St. Paul's Lutheran Church, Red Hook, NY, indicate that Johan and Anna Barbara had a daughter Annaatje who was baptized April 24, 1753.  It is possible that she died as an infant because  Van Doren Fisher's book does not mention her.  A few years later, the Church records indicate that son Johannes was baptized there on April 9, 1758.
On July 21, 1754, "Johannes Runckel and his wife" witnessed a baptism of Jacob, son of Jurrien Walthermeyer, at Baptisms of the Dutch Reformed Church of Rhinebeck Flats, Dutchess County, NY.   By the 1760's, it appears that Johannes and his family moved north toward Albany and Schenectady, settling in Colonie where he spent the rest of his life.
Some historical context for Albany County:
1761-1762 British troops build Schuyler Mansion.
1763 Treaty of Paris ends the French and Indian War. France loses Canada to Britain.
1765 The British Parliament passes the Stamp Act, to the colonists' outcry of: No taxation without representation!
1766 Sons of Liberty orchestrate opposition to the Stamp Act.
By October 11, 1769, Johannes purchased a farm near Albany, NY at a place called the Boght.
This farm consisted of 246 acres and was situated near the present town of Watervliet, eight miles north of the city of Albany and one mile south of the Mohawk River.  On this tract, out of the logs cut from the surrounding forests, John Runkle built a primitive home which a number of years later, was accidentally destroyed by fire along with Johannes' accumulated savings.  A new and better house soon took its place.
Johannes' will is dated April 22, 1791 but his death probably occurred in the latter part of 1803 or early in 1804 because by then the farm was, in accordance with the directions in the will, divided between his two sons Henry and Johannes.
Johan Runkle and Anna Barbara Neher lived on the farm until their deaths.  Anna Barbara died there on January 11, 1793 and ten years later Johan on April 22, 1803.  They rest in peace on the grounds of the farm at the Runkle Burial Ground in Colonie, NY.  Their graves are only marked simply by rough, unlettered brown-stone slabs.  Sons Henry and Johannes continued to live on the farm, raise their families, and later were buried there near their parents.  RIP Runkles.
References
A Collection of Upwards of Thirty Thousand Names of German, Swiss, Dutch, French and Other Immigrants in Pennsylvania from 1727 to 1776, I. Daniel Rupp, 1876
The Runkle family being an account of the Runkels in Europe and their descendants in America, Ben Van Doren Fisher, 1899
Inscriptions from Burying Grounds in the Town of Colonie, Albany County, New York
 Contributions for the Genealogies of the Descendants of the First Settlers of the Patent and City of Schenectady, from 1662 to 1800 by Jonathan Pearson, Albany, NY: J. Munsell, 1873
Typewritten transcript at the Montgomery County History and Archives (Fonda, NY)." An Act for Naturalizing John DeLisle, Frederick Frank and one hundred and forty eight others whose names are herein mentioned, passed Sept. 11, 1761: Cornelius Ronkel.  Laws of the Colony of New York, Vol. IV (1755-1769)
Baptism Records of Schenectady Reformed Church 1694-1811, transcribed by Donald A. Keefer
Rensselaerwyck Manor Papers  lease Johannis Runkle