Stephen Bordley (1674-1709), who later became Reverend Stephen Bordley, was born in Tunstall, England.
His father was Stephen Bordley (1637-1695) and his mother was Margaret Colston. (c. 1640-1720) She was the daughter of William Colston of Newcastle and Margaret Proctor of Cuthbert of Newcastle.
In 1689, the Bordley family moved to Newington Butts, then in Surrey, where their father Stephen Bordley, Reverend, became vicar of St. Mary's parish.  He later a prebendary at St. Paul's Cathedral in London.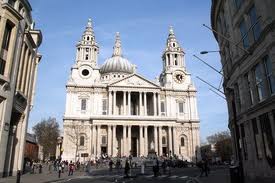 It seems that Stephen followed in his father's calling.  His father received a Master's degree from Cambridge University.  Stephen Bordley was admitted as a Sizar at age 17 to Christ's College, Cambridge on November 12, 1690.  He matriculated in 1690 became Scholar in 1690 and received a Bachelor of Art in 1694-5.  Stephen was ordained deacon in London on September 22, 1695 and a priest on September 20, 1696.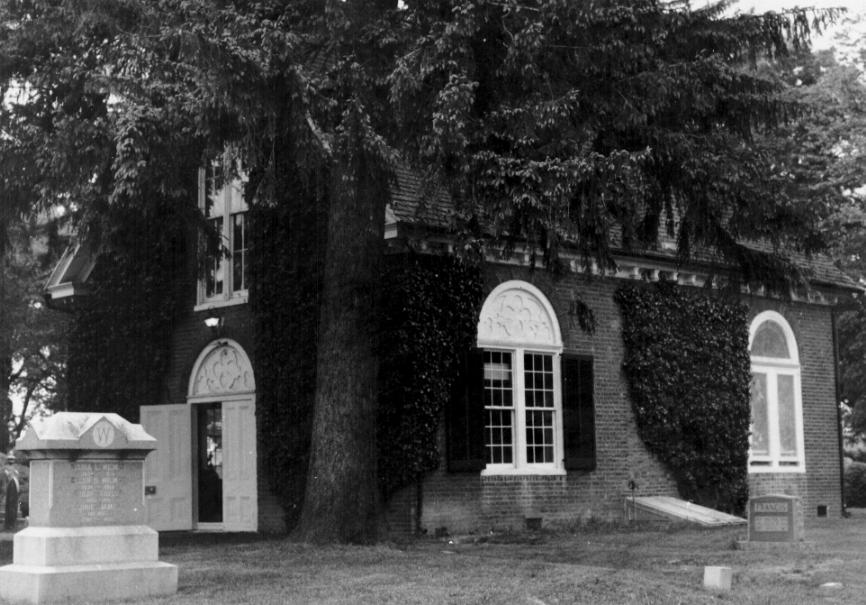 Shortly after, at age 23, Reverend Stephen Bordley was one of the missionary ministers of the Church of England sent to Maryland in 1696 by Henry Compton, the Bishop of London and appointed to St. Paul's, Fairlee, Kent County by Governor Francis Nicholson in 1697.
The Bearer hereof is Mr. Stephen Bordley, who is sent by the Right Hon'ble and Right Rev'd Father in God, Henry Lord Bishop of London, in order to officiate as a clergyman of the Church of England in this his Majestie's Province of Maryland; I do therefore, in his Majestie's name appoint the same Mr. Stephen Bordley to officiate as a clergyman of the Church of England in the Parish of St. Paul's in Kent county. Given under my hand and Seal at the Port of Annapolis, the 23d day of June, in the 9th year of the reign of our Sovereign Lord William the third, by the grace of God, of England, Scotland, France and Ireland, King, defender of the Faith, &c., Anno Domini, 1697.
Stephen's father had died two years earlier in 1695.  Stephen along with his younger brother Thomas Bordley (c. 1683-1726) left for Maryland.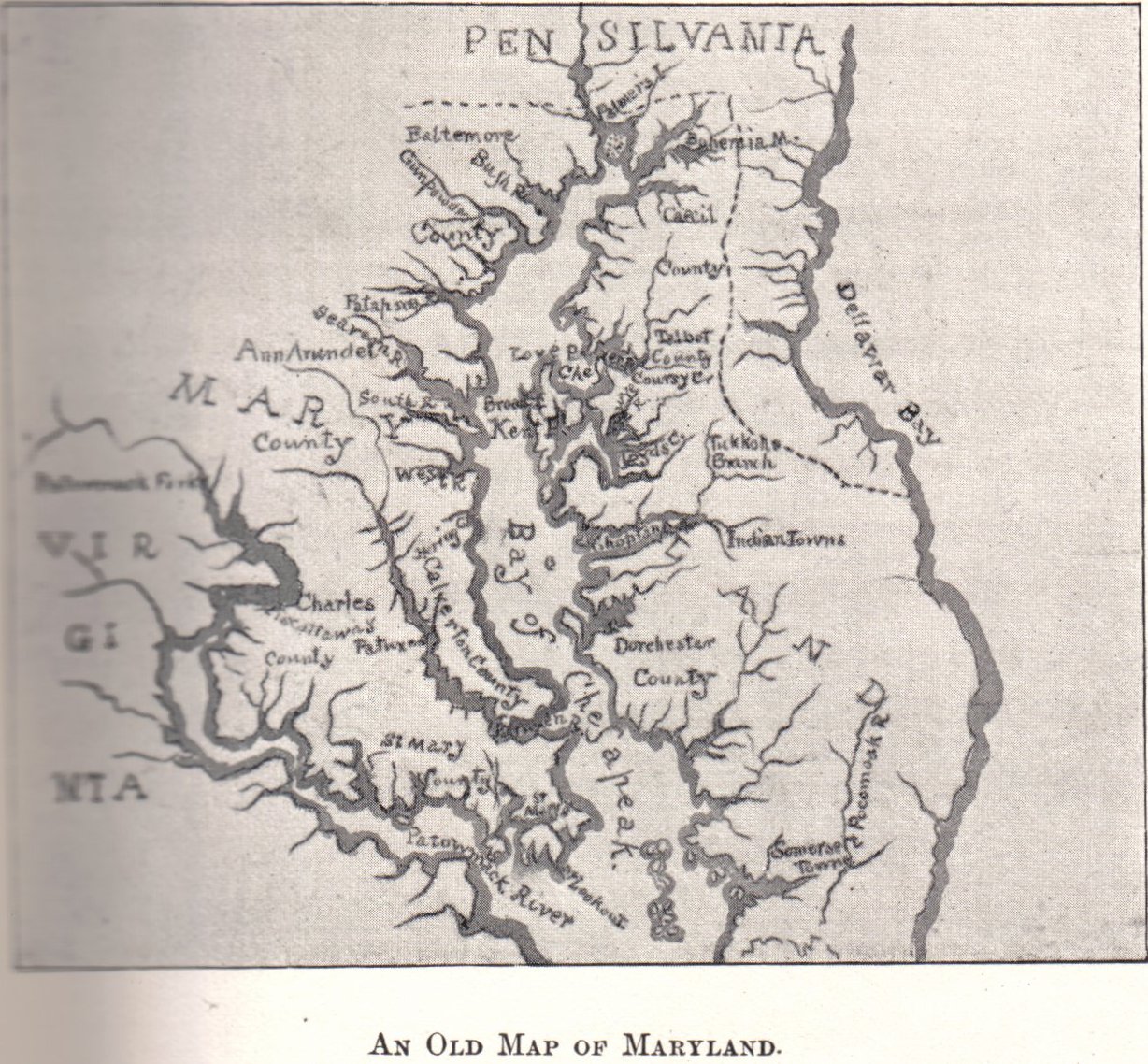 Their two sisters Mary and Elizabeth remained in England with their mother.   Stephen's brother Thomas lived with him in Kent County, where Stephen served as second Rector of St. Paul's parish.  By 1704, Thomas had moved across the Chesapeake Bay to Annapolis, capital of the colony.
A few years later, it was probably his close association with the affairs of the Church that brought the first and second Rectors of Old St. Paul's Church to the Hynson Mansion.
At age 28, Stephen married Ann Hynson (1668-1740), the daughter of Colonel John Hynson (1642-1705), one of his wealthiest parishioners. The marriage is recorded in St. Paul's Parish Register, Kent County, Maryland: "Stephen Bordley and Ann Hynson were married October 14th, 1702."
Stephen and Ann's first two daughters Margaret born July 1701 and Ann born October 1703 died as infants.  Their other children were:
| | | | |
| --- | --- | --- | --- |
| Child | Born | Married | Departed |
|  Thomas Bordley | 22 Oct 1704 | Mary Smithers; Ann Miller |  1752 |
|  Mary Bordley | 22 Jul 1708 | Elias Ringgold |  1729 |
|  Stephen Bordley, Jr. | 13 Jul 1709 | Priscilla Murphy    22 Apr 1731; Susan Harris |  1776 |
In 1709, Stephen Bordley died leaving his wife Ann Hynson Bordley with a five year old son and one month old son.   She remarried two years later the Reverend who succeeded her husband at St. Paul's Parish.  He was Reverend Alexander Williamson.
Ann Hynson became Executor of her late husband Stephen's estate.
The Testamentary Proceedings of October 6, 1709 state: "Ann Bordley Admx of Stephen Bordley clark, her adm' on bond in common form, with Nathaniel Hynson and Thomas Bordley, her sureties in £300 sterling."
Inventories and Accounts of November 17, 1709: "An inventory of the chattels, rights and credits of the Rev. Stephen Bordley, late of Kent County, deceased, etc. Thomas Ringgold and Edward Scott appraisirs:" This personalty amounted to £309:12:5. Among other possessions were, a double-breasted coat; two pairs of leather breeches; black worsted hose; silver spoons; silver shoe buckles; a brass canopy; table cloths; linen pillow cases; table napkins; five sheets; two walnut tables; leather chairs; several rugs; oval table. "Two Sermons preached before the King," form an item of interest in this inventory, the King at that time being William III.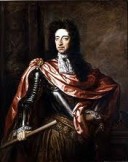 Reverend Alexander Williamson became co-administrator along with the widow Ann Hynson, then his wife.  According to Inventories and Accounts, February 27, 1711:
"Mr. Alexander Williamson and Uxr. Adrx. of the goods and chattels which were of the Rev. Mr. Stephen Bordley, late of Kent County, deed., charge themselves with all and singular the goods, chatties and credits of the said deceased as per Invtv of sum of £309:2:5, etc." The Reverend and Mrs. Ann Williamson "make oath yet ye above is a just and true acct of her adm in common before me by virtue of a spiel com to me for that end directed.—Thos. Smyth, D. Com'y. Conet. Kent."
It appears that among Stephen's legacy was a large library, two sermons preached before the King, "Bounty" 100a. between Rock Hall and St. Paul's given to him by his father-in-law, Col. John Hynson.  But Stephen chose to live at "Kindness" which he passed to his descendants.
Stephen's brother Thomas Bordley (c. 1683-1726) made several trips back to London.  During the course of his legal career in Annapolis, he rose to prominence and wealth, becoming Attorney General for Maryland.  By the time of his death, his estate was at least 500 acres; £3,179.14.8 sterling, £1,964.17.3 current money (including 19 slaves, 6 servants, and 100 law books) and land over 7,500 acres.  Thomas was a patron of the poet Ebenezer Cooke who wrote "An Elegy on the Death of Thomas Bordley, Esq." He died on October 11, 1726 while on a visit to England for his health and is buried near his father.  Thomas' son John Beale Bordley (1727-1804) also rose to prominence and acquired half of Wye Island.
The Bordleys lie in a family vault.  St. Anne's cemetery has been lost through its incorporation of late years with graveyards of other denominations.  It is now more popularly known as the "City Cemetery."
Reverend Stephen Bordley was buried on August 23, 1709 — probably at the first site of St. Paul's Church, Kent County among a field of then White Oak — near Grey's Inn Creek.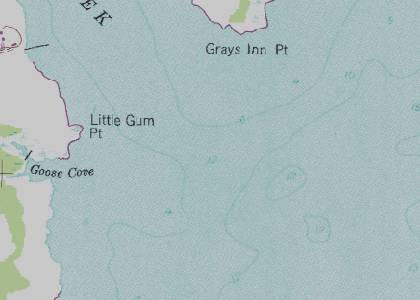 A newer church was not built until 1713.  From the standpoint of religion, St. Paul's is one of the first parishes established by the Colonial Assembly in 1692 for the dissemination of the Church of England throughout the province. It has remained an active parish from that time on.
Ann Hynson (1668-1740) lost her first two daughters in infancy and then her daughter Mary (1707-1729), wife of Elias Ringgold, who died at age 22. But Ann lived to have grandchildren through her sons Thomas and Stephen.  Her oldest son Thomas (1704-1752) married Mary Smithers in 1727 but she died two years later leaving him with a daughter.  A year or two later, he married Ann Miller and they had six children.  Ann Hynson's  youngest son, Stephen Bordley, Jr. (1709-1776), married had four children.
The location of Ann Hynson's burial remains unknown.
To be given access to sit in the nave where Stephen Bordley's father served as prebendary at St. Paul's Cathedral, London was moving.  Four months later in July 2012, we continued the journey and traveled to the Eastern Shore of Maryland in search of the church where Stephen was once minister.  The original parish was not particularly well constructed and a new one was built in 1711 at a cost of 70,000 pounds of tobacco. The parish were Stephen served may be located 40 feet north of the present church, according to an archaeological excavation.  We wandered among the oldest tombstones but they were too worn down by time to be legible.   An extraordinary ancient tree stands nearby and has no doubt been witness for over five hundred years.  Stephen and Ann no doubt saw it and touched it, too.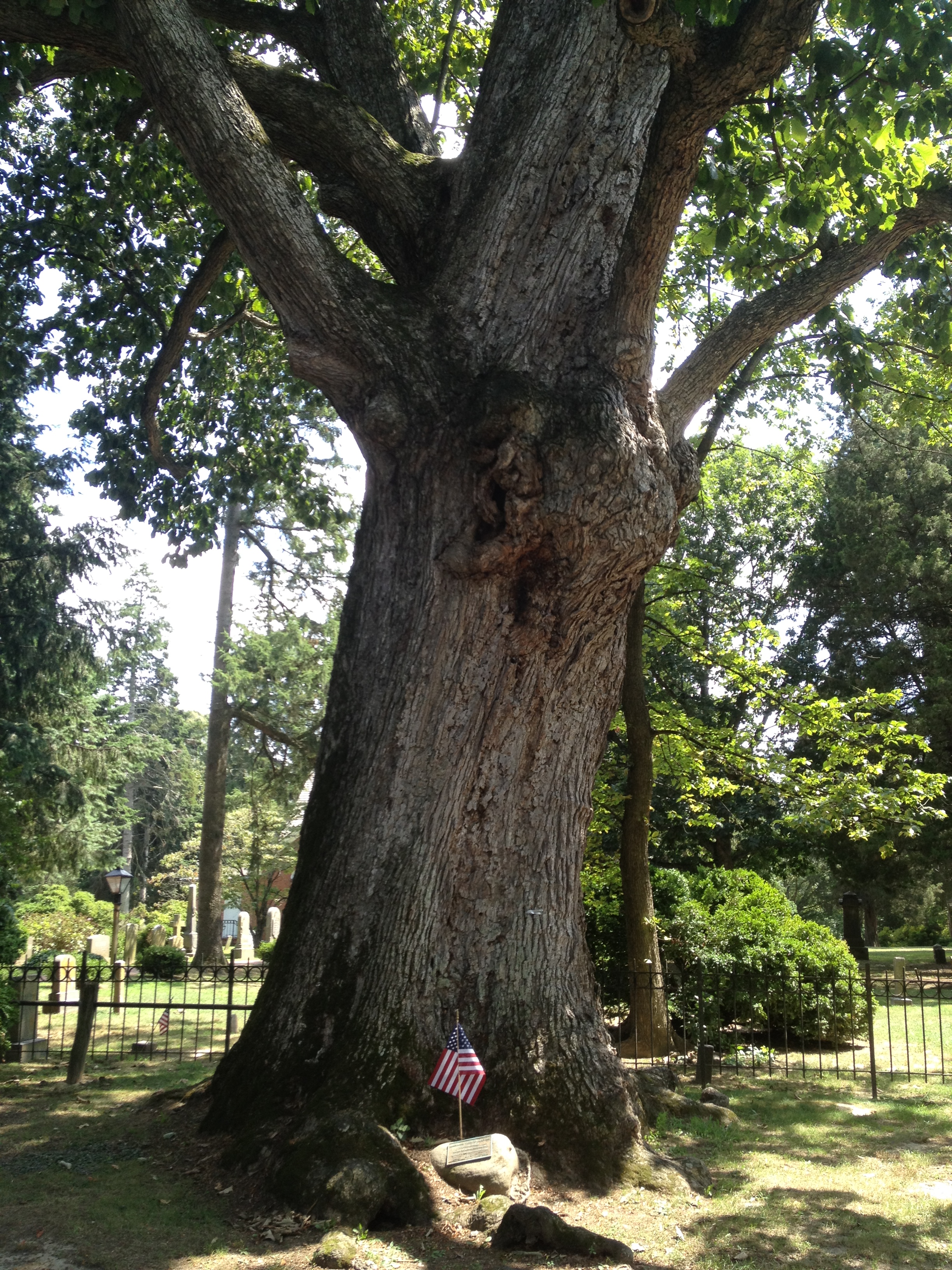 References
Wright's History of the Eastern Shore and H.D. Richardson's Side Lights on Maryland History
Testamentary Proceedings Book No. 21, Folio 197, Land Office, Annapolis, Maryland, October 6,1709
Inventories and Accounts, Liber 31, Folio 198, Land. Commissioner's Office, Annapolis, November 17, 1709
Inventories and Accounts, Liber 33 A, Folio 171, Land Commissioner's Office, Annapolis, February 27, 1711
Inventories and Accounts, Liber 34, Folio, 72, Land Commissioner's Office, Annapolis, August 25, 1713
The Old Brick Churches of Maryland, Helen West Ridgely, New York: Anson D. F. Randolph and Company, 1894
Historic Graves of Maryland and the District of Columbia, Helen W. Ridgely, edited under the Auspices of the Maryland Society of the Colonial Dames of America; Grafton Press, New York, 1908
Ancestral Records and Portraits: A Compilation from the Archives of Chapter I, the Colonial Dames of America, Volume 2
In Magna Obijt Britania Undecimo die Octobris:
Awake, my Soul, from abject Thoughts retire,
Invoke the sacred Nine to tune thy Lyre,
In Elogric Strains touch ev'ry String,
And Bordley's Death and happy Requiem sing:
But ah! in vain my Muse attempts to fly,
Her fluttering Genius cannot soar so high,
In vain it is his Actions to rehearse,
Whose Merit dwells beyond the reach of Verse,
Envy may smile at the unwelcome News
With false alarms, this infant World amuse,
Rejoice to hear the unpropitious Fate,
Did on the issue of his Progress wait:
But Bordley's Name, immortal as his Soul,
Will never Die, whilst Sol does Time controul.
Mourn Senators, your heads with Cyprus crown,
And let the Bar with Sable Weeds hang down,
The leading Member in your House is Dead,
To Heaven's Imperial Court for Justice fled,
There Truth and Equity in Judgment set,
And the eternal Law, which God thought fit,
To govern that unruly brittle Span,
Will final Sentence pass on wretched Man.
But stay my Muse, no Party Discords here,
Let nothing but unfeigned Grief appear.
What if Mechanic Souls laugh in their sleeve,
True cordial Friends will at his Exit grieve,
O'er Bordley's Monument shed floods of Tears,
A Scheme contriv'd for long revolving Years,
To make us happy, could we but agree,
In Peace to live from civil Faction free.
But Bordley's gone, resign'd at last his Breath,
Snatcht from his Bosom-friend by hasty Death,
To whom kind Providence, to bless his Life,
Gave him the sweetest, most obliging Wife,
Whole Sorrow at this lad Castrophie,
May learn to weep like wretched Niobe,
But never grapple with the Enemy;
No Quirk in Law the Writ can e'er abate,
Sign'd by the hand of unrelenting Fate,
It is a Debt to Nature all must pay,
Nor can we long put off the evil Day;
No W[illeg.] of Error in this case will he,
When Death approaches Monarchs must comply
We came from Dust, and to demurr is vain,
Since unto Dust we must Return again:
Then cease vain Tears Madam forbear to weep
Bordley's not Dead, tho'in his Tomb he sleep,
In Peace retir'd from inveterate Strife,
In hopes to rise unto Eternal Life.
EPITAPH
Here Bordley lyes, the brightest Sage,
With Lawyer ever did engage,
In Maryland,—to Clients true,
And to the Publick but rest too;
Then Reader, or Death laid his Head,
Rake not the Ashes of the Dead.
by Benjamin Coleman (1673-1747)