Stephen Bordley, Jr. (1709-1776) was born in 1709 near the Wye River in Maryland.  He was the youngest of five children.
Stephen's father Reverend Stephen Bordley   (1674-1709) came by sea to Maryland in 1696 to become the second Reverend of St. Paul's Parish, Kent County.   He died when Stephen was only an infant.
Stephen's mother was Ann Hynson, daughter of Colonel John Hynson, a wealthy land owner.  Ann remarried Alexander Williamson (?-1740), the third Reverend of the Parish shortly after her husband's death.  Ann and Alexander had a son.  It is assumed that Stephen Bordley, Jr. was raised with his brother Thomas (1704-1752), his sister Mary (1707-1729), and his half-brother Alexander Williamson (1712-1760).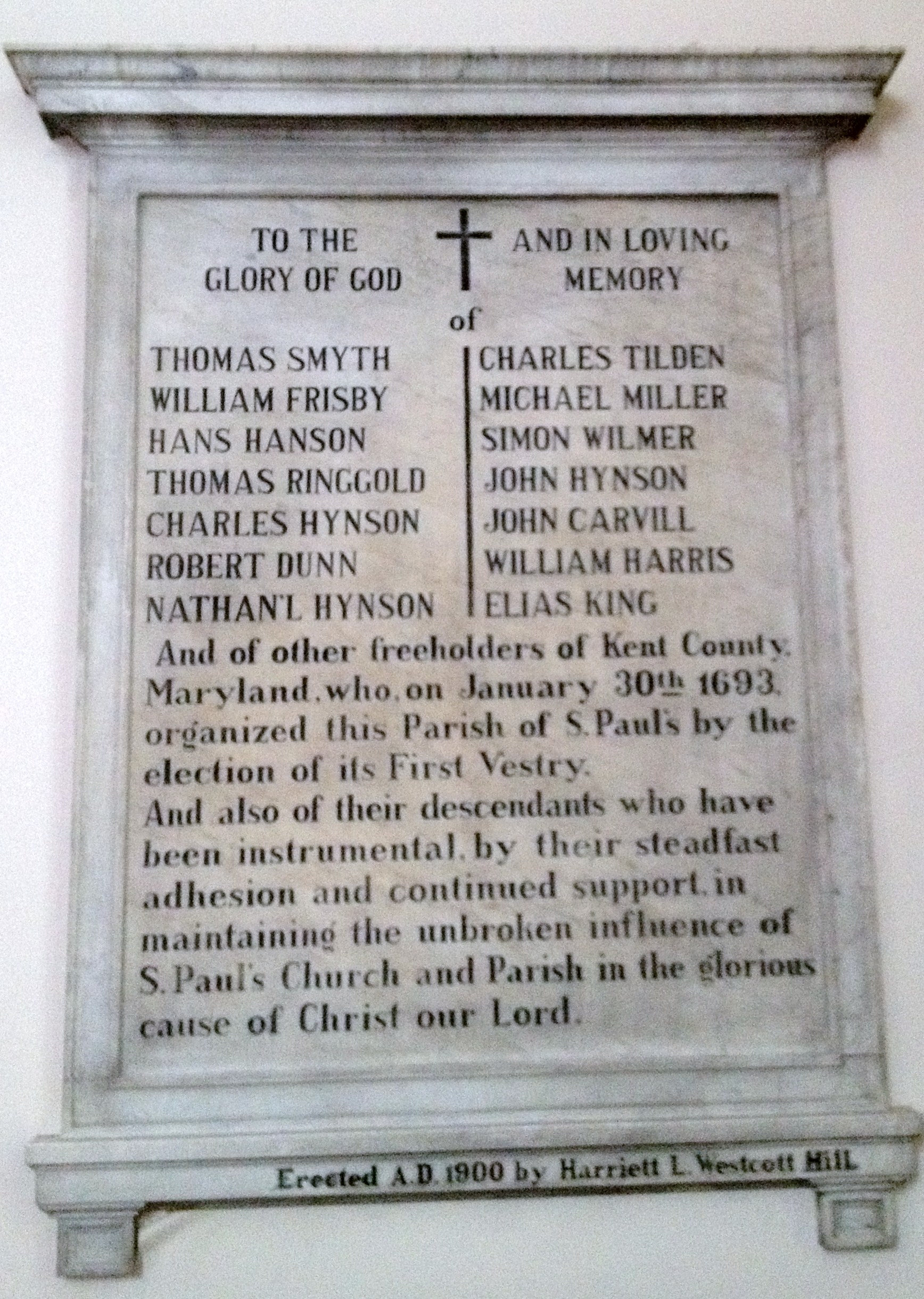 Stephen Bordley, Jr.'s uncle Thomas Bordley (c. 1683-1726) lived in Annapolis and rose to prominence becoming Attorney General for Maryland.  He owned over 7,500 acres of land.  Thomas's son  John Beale Bordley (1727-1804) who was Stephen Jr.'s first cousin also rose to prominence and acquired half of Wye Island.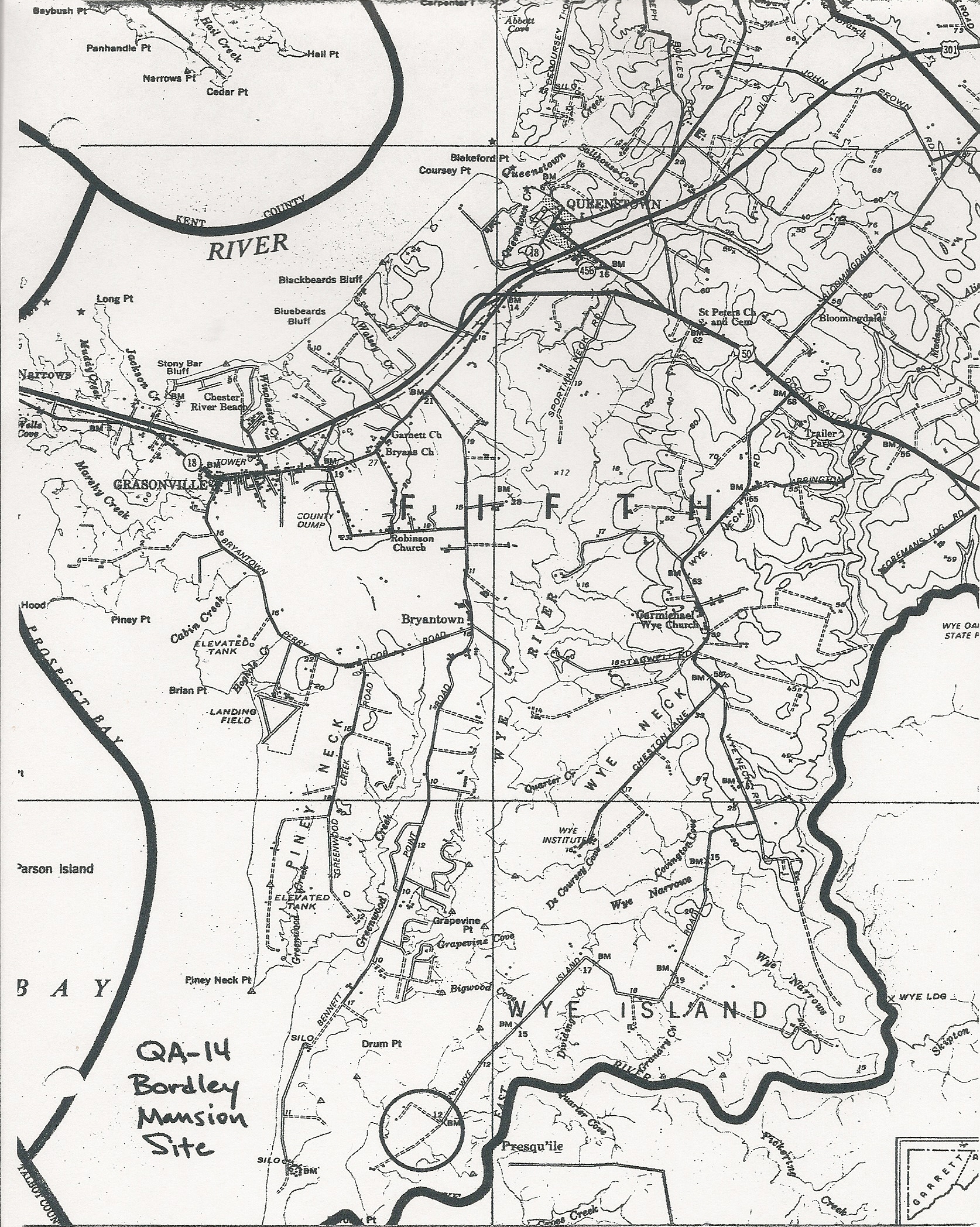 Stephen Bordley, Jr. married Priscilla Murphy (1714-1742) on April 22, 1731.  She was baptized on June 18, 1714 at St. Paul's Parish, Kent, Maryland.  In July 2012, we visited this site with a desire to stand where these ancestors once walked.
Priscilla's father was James Murphy and Margaret, daughter of Colonel Charles Hynson.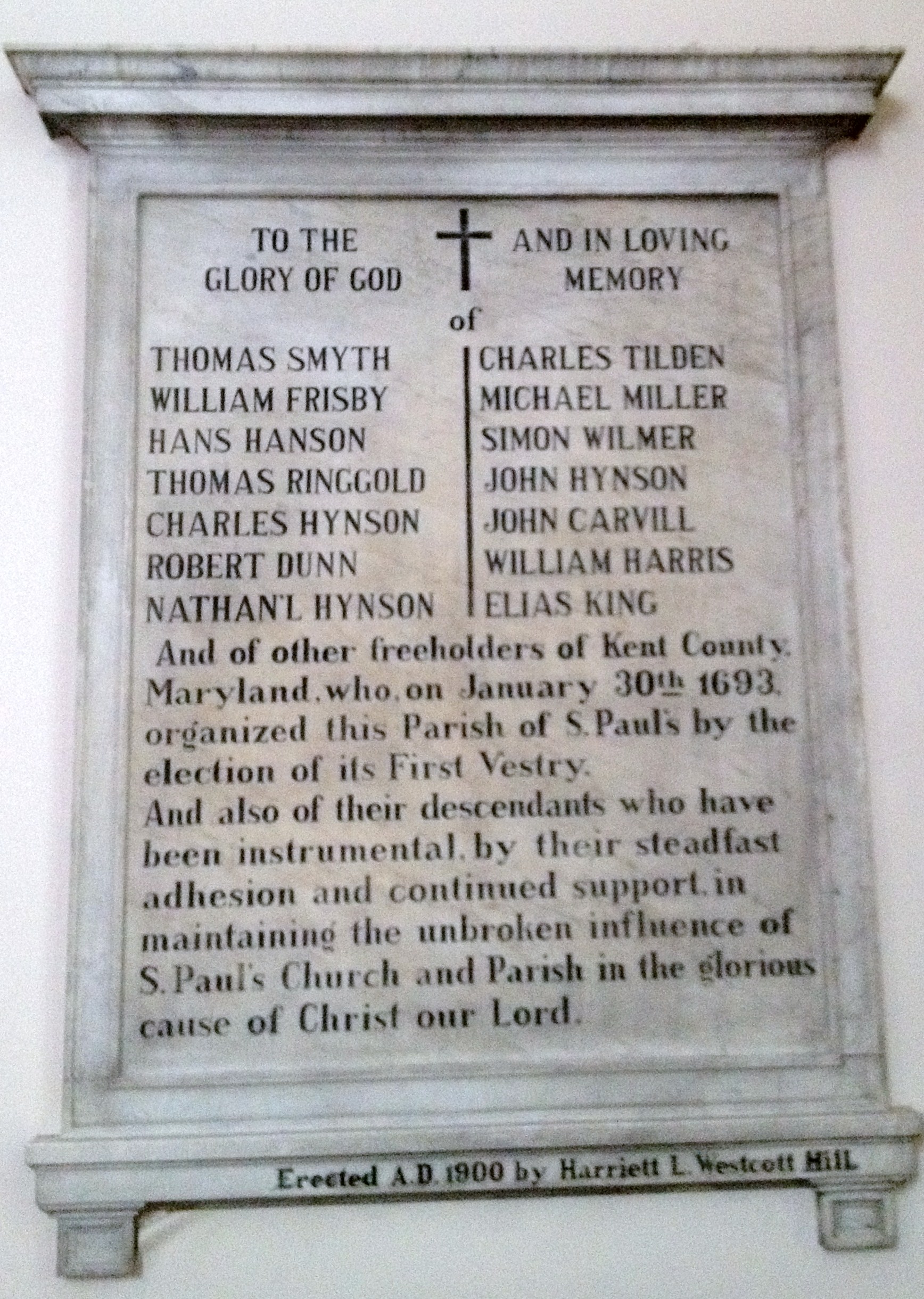 Stephen Bordley, Jr. served as a lawyer in Kent, Queen Anne and Baltimore Counties, Maryland.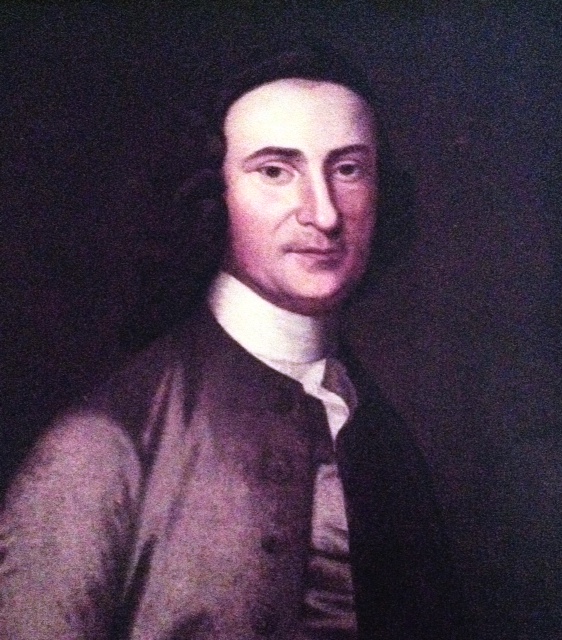 Stephen and Priscilla had four children:
| | | | |
| --- | --- | --- | --- |
| Child | Born | Married | Departed |
| Margaret Bordley | 1732 | none | 1737 |
| Judge James Bordley | 10/26/1736 | Mary Ann Hopper 1772 | 1793 |
| Margaret Bordley | 6/16/1739 | William Vickers | |
| William Bordley | 1/30/1742 | Mary Clayton |  1786 |
Stephen's wife Priscilla Murphy died on Feb. 4, 1742, five days after the birth of their son William Bordley.
Stephen raised his sons William and James Bordley who were known as the "Wye River Bordleys" having been born there.   His son William later served on the Vestry and as Register at St. Paul's Parish during the last few years of his life.  James pursued a legal career, being a Justice and elected to the Committee of Correspondence.  By the 1776 Revolution, Stephen's son James was Captain of a Militia Company, 20th Battalion.
Stephen Bordley, Jr.'s life was marked by much loss of family. He had two sisters who died in their infancy before he was born.  His father died when Stephen was an infant; his sister-in-law died when he was 20; his sister when he was 22; his wife when he was 33; and his brother when he was 43.
Widowed with four children ranging from age 10 years to 10 months, Stephen Bordley, Jr. married Sarah Harris on December 5, 1742 several months after Priscilla died.   By 1768, Sarah Harris died leaving Stephen twice widowed. She died in 1768. He died eight years later in 1776 at the time of the American Revolution.  His will was dated August 19, 1776 and  proved September 7, 1776.
What lessons can be extracted from Stephen's life?  He was a survivor of much relational loss and mourning.  He served his community well.  He lived during a liminal period before the American Revolution and dying in the year of Independence.
References
Bordley Pedigree compiled by Bryden Bordley Hyde