William Clayton (c. 1655-1721) was born about 1655, probably in England.    He is the earliest known Clayton settling around the Eastern Shore of Maryland.   His name "Clayton" was used for many generations to come.  There is an earlier noted William Clayton (pre-1665) who could be his father but that remains inconclusive.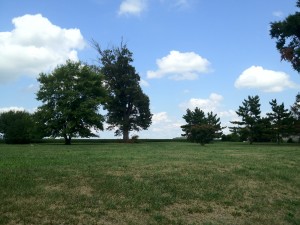 The historical context of William's life is noteworthy.  In 1664, New York became English  after Governor Peter Stuyvesant surrendered the Dutch New Netherland colony to the British following a naval blockade.  That same year,  Maryland passed a law making lifelong servitude for black slaves mandatory to prevent them from taking advantage of legal precedents established in England which granted freedom under certain conditions, such as conversion to Christianity.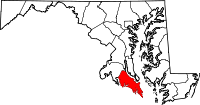 In 1665, the Provincial Court Proceedings of St. Mary's County, Maryland indicate that  a "William Clayton" was requested to testify at a penalty of 500 pounds of tobacco if he did not show in court.   What is known is that John Wright accused Captain Thomas Smith of theft and  begged the court to intercede. This Captain was Thomas Smyth of St. Mary's County, captain and master of the ship Accomacke Merchant known to be riding in St. George's River on April 25, 1665.  It is unlikely that this is William Clayton given the year but it is possible that he was his father. 
William Clayton probably first lived in Talbot County.
European settlers were drawn to Talbot County's wealth of natural resources and profusion of waterways for ease in travel. Its first English settlers, arriving by boat in the 1630s, established tobacco plantations along the shores of the Choptank, Wye, Tred Avon, and St. Michaels, (now Miles) rivers, on the long stretch of Chesapeake Bay coast known as Bayside, and on its countless creeks and coves.
He witnessed a Talbot County will in 1684
Johnson, David, Planter, Talbot Co.,  1st Feb., 1684-5;                                                  15th June, 1686.
To wife Elizabeth, extx., entire estate.                                                                            Test: William Finny, Andrew Price, John Damnes, William Clayton. 4. 219.
William Clayton of Talbot County married Margaret, widow of Jno. Greene by August 1682 remains unknown but their children were:
| | | | |
| --- | --- | --- | --- |
| Child | Born | Married | Departed |
| William Clayton | c. 1682, Queen's Anne Co., MD | Katherine | 1728/9 |
| Solomon Clayton | c. 1685 | Rachel Smith | 13 Sep 1739, Queen Anne's Co., MD |
| Rachel Clayton | c. 1680 Talbot Co., MD | William Finney, Sr. c. 1695 | 1747-9 |
| Alice Clayton | c. 1687 | Edward Wright | 14 Sep 1759 |
| Margaret Clayton | | Thomas Kemp | |
After 1706, William Clayton remarried Joan (?-1730) who was the widow of Robert Gough (?-1706) of St. Mary's County.  She had four sons from her first marriage.
William's daughters married members of other pioneer families in the region.  His sons served in the county and state.  The family became influential.  Even in religious matters, it seems that William Clayton and his sons served on the St. Paul's Parish Vestry, Queen Anne's County.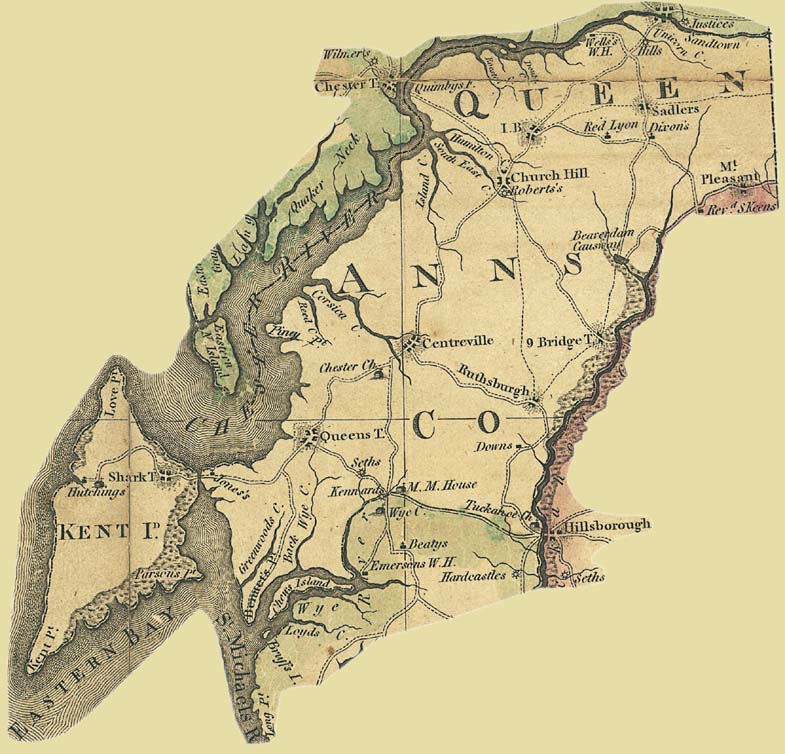 William Clayton died in 1721.  His will located Queen Anne's County was dated May 1, 1721 and proved December 19, 1721.
William Clayton, Sr.
To son William and hrs., 150 A. in Talbot Co.; pt. of "Norminton," and personalty.
To son Solomon and hrs., dwelling plantation, 300 A. "Sproules Park," and personalty; sd. son to pay to two daus. Rachel Finny and Alice Wright, £14 each.
Son Solomon, ex., to expend 3500 lbs. tob. in land and convey same to Margaret, wife of Thomas Kemp, and their hrs. Residue of personal estate to 5 children, equally.
Test: Jno. Emory, Arthur Emory, Jr., Rebecca Williams.
William's sons William and Solomon's children (first cousins) married each other.  By 1783, William Bordley was named on the tax assessment for "Normington."  It appears that the land Normington was passed down through at least three generations from William Clayton to son William to his son William who married  Mary Clayton.
The burial place of William Clayton (1655-1721) and his wife remains unknown.
Resources
A Biographical Dictionary of the Maryland Legislature, 1635-1789 by Edward C. Papenfuse, Alan F. Day, David W. Jordan, and Gregory A. Stiverson, The Johns Hopkins University Press, Baltimore and London, 1985, Volume 426, page 226
Archives of Maryland, Proceedings of the Provincial Court, 1663-1666, Volume 49, Page 434
1783 Tax Assessment – Talbot County
17, 73.MARYLAND CALENDAR OF WILLS: Volume 5
Queen Anne County Lib C. C. No. 2, fol 848, bk 19
Henry C. Peden, Jr. 2008. Colonial Maryland Soldiers and Sailors, 1634-1734. Heritage Books, Westminster, MD — citing Capt. Smyth.
Maryland Marriage Evidences, 1634-1718
Quote about Talbot County — Historical Society of Talbot County