William Clayton (1682-1728/9) was born about 1682, probably in Queen Anne's County, Maryland.  He was the eldest son of Willam Clayton (c. 1655-1721). The identity of his mother is unknown but his stepmother was Joan (?-1730) who was the widow of Robert Gough (?-1705).
William had a younger brother Solomon Clayton (1685-1739) and three sisters Rachel, Alice, and Margaret.  When his father remarried after 1706, the family grew with four step-brothers Joseph Gough, William Gough, Robert Gough, and John Gough.  By then, William was in his twenties.
William Clayton married Katharine (?-1735) who was the widow of both David Blaney (?-1699) and William Alderne (?-1701/2).  Before marrying William, she had a daughter Susanna Blaney who later married William Edmondson in 1724.  Katharine was the executrix of David Blaney's estate which included 50 acres of land that her next husband William Alderne took for himself and his heirs. They were married in September 11, 1700.  In 1704,  Katharine begged the court to give her daughter the land that the estate of William Alderne and his heirs "had so unjustly gained."  It appears that William and Katharine were married sometime after 1704.
William and Katharine had one child together.
| | | | |
| --- | --- | --- | --- |
| Child | Born | Married | Departed |
| | c. 1710 | Mary Clayton, daughter of Solomon Clayton (1685-1739) | 1740-1 |
By 1710, William lived in Talbot County.  He was literate and Anglican, attending Wye Parish which was once part of St. Paul's Parish, Queen Anne's County.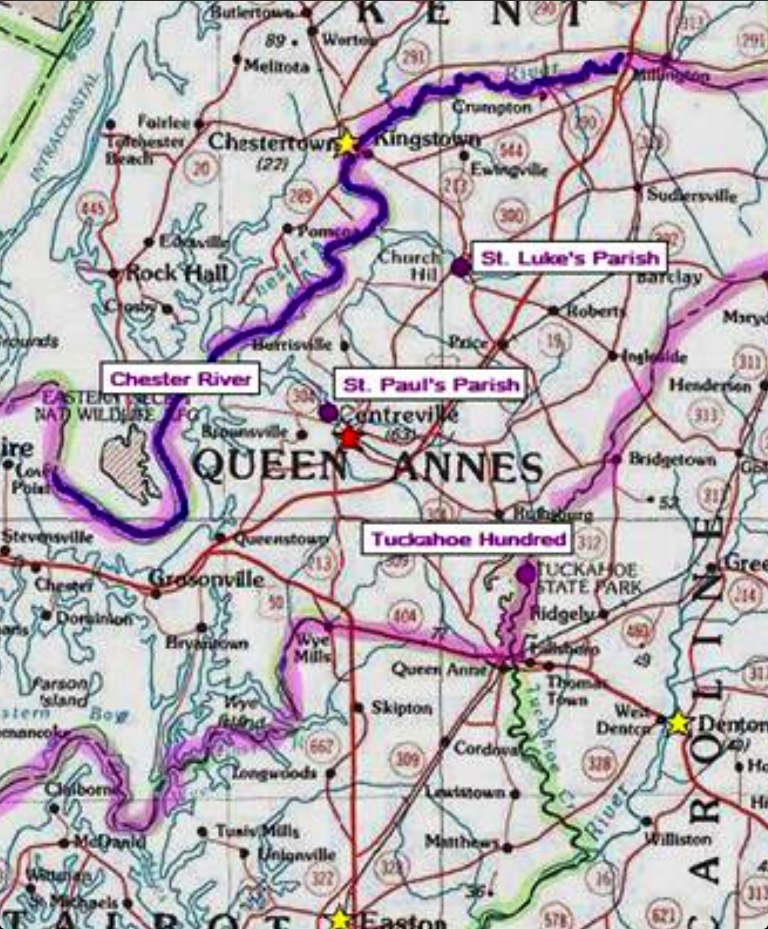 William was a planter until 1718 when he became a merchant.  Shortly after, his social status was Mister in 1719 and then a Gentlemen by 1722.
Like his brother Solomon, William Clayton had a public career providing legislative service to the Lower House,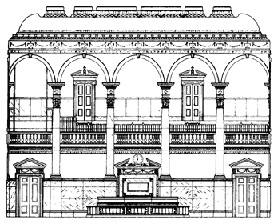 Talbot County, 1720-22 .  He was a justice in Talbot Country from 1710 to at least 1727.
He was part of St. Paul's Parish Vestry, Queen Anne's County and was in office from 1717-1723.
At his first election, he owned in 1,848 acres in Dorchester, Talbot, and Queen Anne's counties — having received 150 acres from his father and purchasing 1,698 acres himself. He purchased at least 950 acres in Talbot and Queen Anne's counties between 1723 and 1724.
William Clayton and his brother Solomon each held in partnership one-half of the 30-ton brigantine, Charming Molly in 1732.  They also each owned one-half of a 13-ton sloop in 1738 and at death as well as one-half of a 6-ton shallop, 1739.
At his death, there was an administrative bond filed on March 19, 1728-29 in Talbot County. His personal property included  TEV, £3,027.12.8 current money (including 42 slaves, 8 white indentured servants, 25 oz. plate, and books); FB, £2,954.15.10. His land ownership at death was at least 2,798 acres in Dorchester, Talbot, and Queen Anne's counties.
Resources
A Biographical Dictionary of the Maryland Legislature 1635-1789 by Edward C. Papenfuse, et. al., Volume 426, page 226
Archives of Maryland, Volume 26, edited by William Hand Browne, Clayton Colman Hall, Bernard Christian Steiner
Archives of Maryland, Volume 26, edited by William Hand Browne, Clayton Colman Hall, Bernard Christian Steiner, page 363 on Katherine's legal case