William Clayton BORDLEY, Sr. (c. 1770 -1803) was born about 1770 in Chesterfield, Queen Anne's County, Maryland.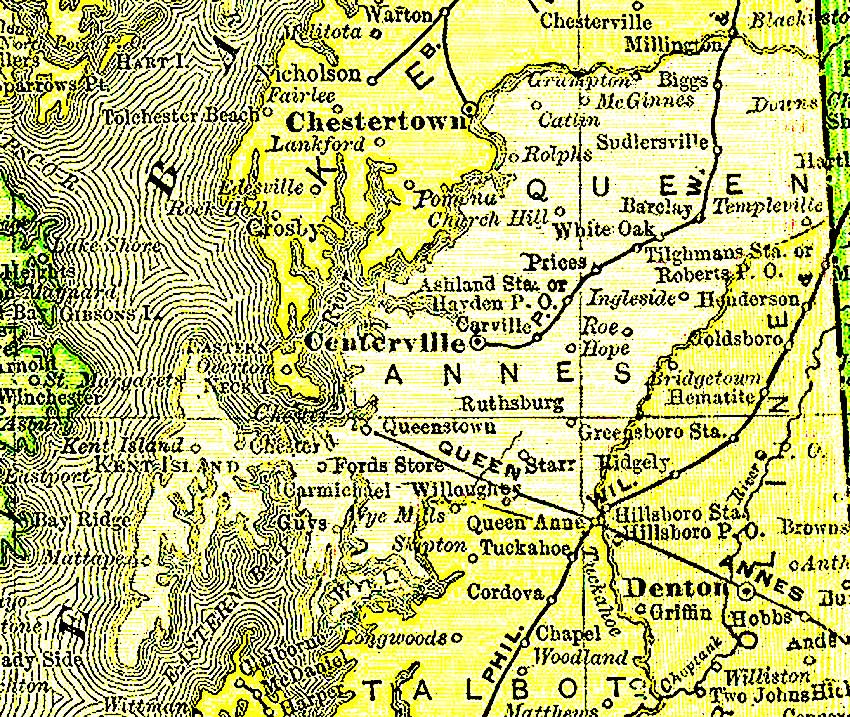 He had a brother James two years older and a younger sister Sarah.
His parents were William Bordley (1742-1786) and Mary Clayton. 

Mary Clayton owned "Claytons Chesterfield" plantation with its 550 acres on north side of Corsica River, Queen Anne's County (later known as "Spencer's Landing").
William Clayton was 16 years old when his father died at age 44.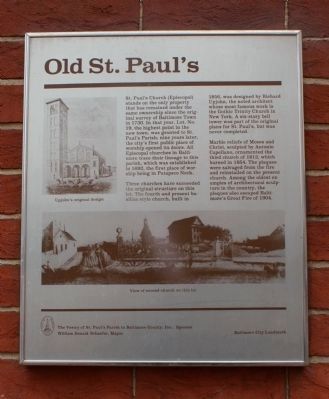 William Clayton Bordley, Sr., Esq. of Chestertown married Margaret Keener (1780-1868) on July 11, 1798 at St. Paul's Church in Baltimore, Maryland officiated by Reverend Ireland.  Her father was John Keener and grandfather Melcher Keener who arrived in America on August 27, 1739 aboard the Snow Betsy.  Melcher Keener, one of the benefactors and founders of Baltimore Town, was a wealthy shipping merchant and had the "first brick house" built in Baltimore—under his own supervision.
William and Margaret had two sons and one daughter:
| | | | |
| --- | --- | --- | --- |
| Child | Born | Married | Departed |
| John Melcher Keener Bordley | 1799 | none |  1818 |
| William Clayton Bordley, Jr. | 1800 | Mary Heritage; Amelia Heritage |  1883 |
| Margaret Bordley | c. 1801 | | |
Shortly after the birth of her children during the depression of 1803, Margaret Keener lost her husband William Clayton Bordley, Sr. and the land  of Chesterfield.   The circumstances around William's death are unknown but it occurred during the depression of 1803 which left his wife and children in a state of insolvency.
Date: 1803/01/28
159: William C. Bordley. BA. Insolvent estate of Bordley.
Accession No.: 17,898-159 MSA S512-1-180 Location: 1/35/5/
Margaret Keener returned to Baltimore and opened a fashionable boarding house at Charles and Pleasant Streets.  It was considered the best boardinghouse in Baltimore, quite equal to Barnum's Hotel. Her friend Elizabeth ("Betsy") Patterson Bonaparte lived there in her old age.
To get some of the flavor of Margaret Keener Bordley's life in her boarding house, here is an account: "Mrs. Bordley was very fond of young company. This lady and Madame Bonaparte would sit on the plush sofa, in a remote corner of the room, and enjoy the graceful movements of the young girls, the gallantry of the beaux and their witty and lively conversation. Mr. George Small, Mr. Thomas Belt, Mr. Thomas Iglehart, Captain Hardcastle, Lieut. Charles Gray, Mr. Alexander Wright and other distinguished and chivalrous gentlemen were the popular beaux at that time, and were constant guests at this well-kept house."
Madame Bonaparte enjoyed the festivity of the evening hours and was most enthusiastic in her advice to the young girls, which was: "Don't marry the best man on earth, if you have a competency, for they are all— "Gay deceivers, ever."
When Mrs. Margaret Bordley was a young widow, she spent most of her winters in Annapolis, at the time that Governor Lloyd occupied the gubernatorial chair, visiting Mr. Bordley, and was courteously entertained at his elegant mansion, near the State House, now in the ownership of the Randall family. The entrance door of this time-honored old home has the coat-of-arms of the Bordley family handsomely engraved on the glass portion of the door. 
By the time Margaret's sons were in their late teens, they chose to pursue the military life.  John Melcher Keener Bordley was a midshipman or Ensign in the U.S. Navy.  While serving in the Tripolitanean Wars on the USS Java, he fought a duel with a fellow officer in 1818 and was killed and buried in Sicily at age 19.
Margaret's son William Clayton Bordley, Jr. entered the U.S. Military Academy at West Point, NY in 1814 with the intention to graduate with the class of 1819.  When his brother John was killed, Margaret asked her son William to resign and return home which he reluctantly did.
Mary Clayton's brother in law Dr. James Bordley (-1805) died two years after her husband William Clayton Bordley, Sr.  Mary's sister-in-law  Sarah Bordley married Dr. Joseph Price of North Carolina on June 1, 1799 and probably relocated.
Margaret Keener died on April 8, 1868 and is buried at Old Saint Paul's Cemetery in Baltimore.  William burial location remains unknown.
Resources
Emory, Mary Bourke, Colonial Families and Their Descendants, Press of the Sun Printing Office. Baltimore. 1900
Chancery Court, State of Maryland
Bordley Pedigree compiled by Bryden Bordley Hyde
Daughters of American Revolution Databases
THE DIURNAL JOURNAL KEPT BY DR. JOHN BARNETT OF ST. MICHAELS, MD.1805-1806 edited, annotated and with index by James Dawson