William Harris (before 1650-1712) arrived by sea at least by 1674 or as early 1668.   He quickly took land patents and became a legislator.  He is known for going back to England to bring back weighing scales to the county of Kent.  This was a time in early Maryland history in which laws and commerce were being developed and strengthened.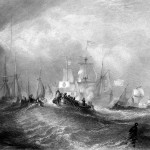 William became politically active serving as a Colonel in the rebellion against proprietary authority.
The identity of his parents remains unknown. About 1665, William Harris married Jane.  She is presumed based on wills to be Jane Boone (-c. 1685), daughter of Thomas Boone.  There is mention of an administrative entry in the Kent County estate of Thomas Boone will dated 7/8/1686. Payments to "Hance Hanson, Mr. Charles Tilden for use of Joshua Jackson, William Taylard." The ex was William Harris. Libers 9.26.  This entry suggests a relationship between William Harris and likely father-in-law Thomas Boone.
William and Jane lived in Kent County, Maryland until moving to Cecil County by 1693.
  Records dated September 8, 1680 indicate that 250 acres were conveyed to William and Joan by Cornelius and his wife, Mary Comegys & Nathaniel and his wife, Ellin.  In the 1680's, William began actively patenting land:
15 Apr 1682  — 50 acres called "Maiden's Lot"
27 Jun 1685 — 50 acres called "Millford"
10 Jun 1682, 400 acres called "Poplar Farm"
20 Jun 1680, 200 acres called "Poplar Hills"
14 Sep 1688, 150 acres called "Addition"
23 Jul 1686, 150 acres called "Father's Gift"
During this time of holding land patents, William and Jane began raising a family.  Their children were born in Kent County, MD:
| | | | |
| --- | --- | --- | --- |
| Child | Born | Married | Departed |
| Margaret Harris | about 1670 | Charles Hynson  25  Mar 1687; James Murphy | 24 May 1711 |
| James Harris | 1682 | Elizabeth Jones; Augustine Vanderheyden | 1743 |
| Tabitha Harris | before 1692 | Marmaduke Tilden | |
| unknown Harris | | Thomas Brown | |
William's only son James became a planter, surveyor, and owned a mill at the time of his death.  Like his father, he served actively in the Lower House, Kent County in 1710 and was involved in elections, privileges, and laws.  Like his father, he served in the military and became a colonel by 1742.   James's bio can be found here.
Interesting, on March 22, 1686, the court in Kent County ordered
"that Mr. Wm. Harris who is bound for England, to buy and bring for the County of Kent the weights and scales according to Lw for each Towne in said County and the costs and charge shall be allowed him in said County." 
After he returned from England, William took an active role in politics.

William Harris, a Protestant, served in the Legislature of the Lower House, Kent County from 1686 to 1688 and 1692-1693.  By 1689, his land owned equaled 1,900 acres.
He took a leading role in the rebellion, serving as a member of the Associator's Convention (the assembly elected under their regime) and the Grand Committee of Twenty (their executive committee) from 1690-1692. William served in the Lower House of Cecil County from  1697/98 to 1700.  William supported the revolution of 1689.  He was recommended for appointment to Council in 1691, 1702 & 1707 but was never actually commissioned.  By 1701, William Harris was a major and died a Colonel.
In telling the stories of my ancestors so that they may be remembered and not lost to time, I am struck by what I discover in recorded history. William Harris, a church vestryman and legislator lived at a time in Maryland's history where people on plantations were punished with whips.  It is unclear how he reconciled such treatment. A few accounts have been discovered in the Court proceedings:  a woman is whipped for "abusing" William Harriss;  a young teenager steals from William Harriss' store. Ordered y.t Gabriell Mason for stealing severall goods in W.m Harriss store shall have thirty five Lashes on his bare back well Layd one.
William was entrepreneurial as an attorney, factor, and plantation owner.  He co-owned a water mill in partnership with Hans Hanson.
now all men by these presents That wee Hans Hanson & William Harriss both of Kent county for a valuable concideracon is thereunto moving us hereafter & Expressed Have granted bargained alienated sold & confirmed and doe by these presents grant bargaine alienate & sell unto Richard Hambly Millwright the one third part or parcell of a water Mill standing on Langford Bay Branch in the county afores.d together w.th the one third part of the profitts thereunto belonging us after the one third part of the stock of Hogs belonging unto the s.d Mill from the twenty fifth Day of December Last…
The parish was an active part of the life of William Harris whose daughter Margrett Harris married Charles Hynson, brother of John Hynson.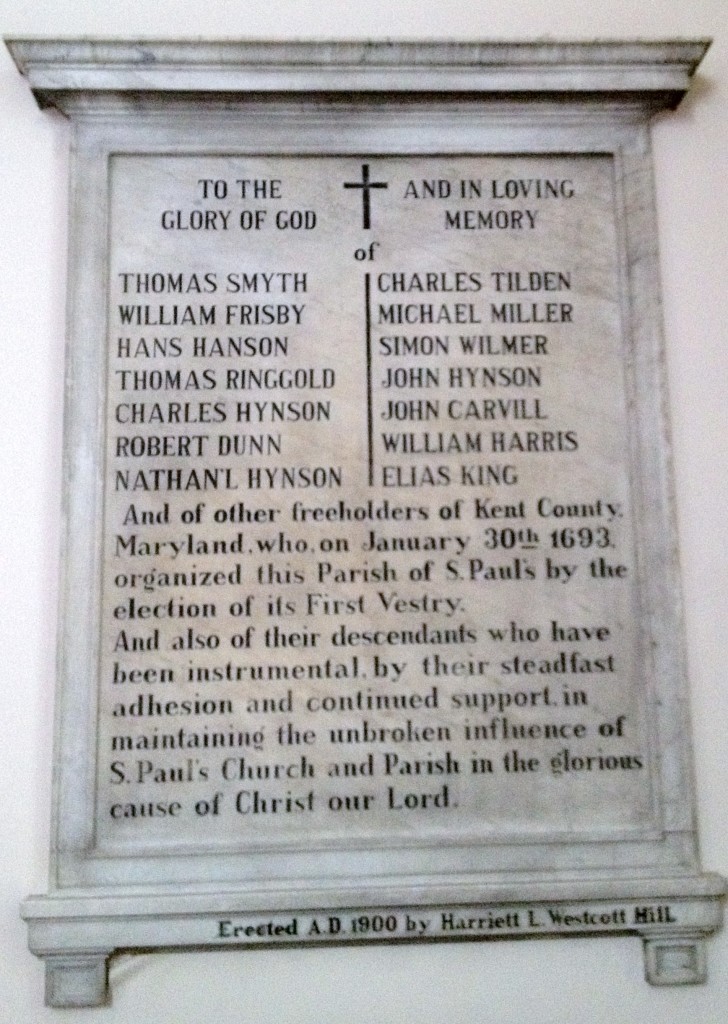 When William Harris lived in Cecil County, he conveyed the tract called "Father's Gift" to his daughter Margaret Harris, wife of Charles Hynson and their son, Thomas Hynson.
At the time of his death, William's personal property included TEV, £960.19.9 sterling (including 17 slaves); FB, £93.4.2. and probably over 1,900 acres.  William Harris' will was probated on November 21, 1712 in Kent County with his only son James acting as Executor.
To wife –, personal estate.
To son-in-law Marmaduke Tilden and Tabitha, his wife, and their hrs., plantation, part of "Great Oak" where he now lives. They dying without issue, sd. land to pass to next hr. of Harris family.
To grandson William Hynson and hrs., 200 A., "Poplar Hill" on N. west side Lankford's Bay.
To Margaret Toue, personalty during life.
To 4 grandchild., viz., William, Jane, Mary and Elizabeth Harris, residue of estate, and
to dau.-in-law Eliza: Harris, personalty.
Ex.: Son James.
Test: James Maxwell, W. Pott, Edward Scott. 13. 488.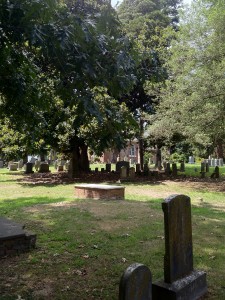 William's son in law Charles Hynson pre-deceased him.  Charles' 1711 will made provision for William's daughter Margaret Harris to live out her life on the land called "Father's Gift."  Charles' will stipulated that his son Thomas age 23 "if he marry during life of his mother he is to settle over the Creek on "Father's Gift;" he to be with sd. mother during minority."  Charles made William Harris one of the Overseers of his will.  As fate would have it, William died a year later in 1712 and was buried on August 28th.  It is believed that William and Jane rest in peace in the cemetery of St. Paul's Parish.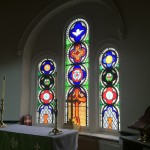 Resources
A Biographical Dictionary of the Maryland Legislature 1635-1789 Vol. 1: A-H, Edward C. Papenfuse, Alan F. Day, David W. Jordan & Gregory A Stiverson, The Johns Hopkins University Press, Baltimore & London.
St. Paul's Parish Records, Chestertown, Kent Co., Md., Data in "MD Eastern Shore Vital Records"
"Old Kent: The Eastern Shore of Maryland," George A. Hanson, Maryland Clearfield Company, Orig. published in 1876, Reprinted in 1967.
Colonial Families of the Eastern Shore of Maryland, Vol. 1, Robt. W. Barnes & F. Edward Wright, Family Line Publications, 1996,  page 185.