William Roff (1769-1862) was born July 24, 1769 in Watervliet, NY.   William's life was marked by loss: his brother was murdered over real estate, his wife died early leaving two young children to be raised by William.  His simple gravestone is near a hiking path outside of Latham near what once was the family homestead and today is a popular hotel named the Century House.
His parents were Frederick Roff (about 1729-1825) and Maria Elizabeth Tolhamer (1745-). Frederick arrived by sea, served in the Revolutionary War, and settled in the Boght.  Maria Elizabeth's family first settled in Beekman (Rhinebeck) and later moved to Half Moon.  William was their third son.
William married Christina Sicker (1770-1807) on January 28, 1794 at the Dutch Reformed Church of the Boght. She was the daughter of Lodwyck (Lewis) Sicker (1738-1804) and Christina Fratt.  Later, his father-in-law Lewis Sicker gave William much responsibility overseeing his will.  Lewis' farm, now known as Latham Corners, was noted in J.R. Bleeker's 1767 map of Rensselaerwick as lot #51.
William's sibling relationships are of interest.  Two years before his wife died,  William's younger brother Peter Roff was murdered in 1805, presumably involving a rental negotiation with the landlord Stephen Van Rensselaer.  His killers were indicted but little doubt William's brother's murder impacted him. William's brother Barnet just disappeared sometime after 1825, according to family notes and there are no known records of his life.  His older sister Maria married in 1789 and his younger sister Christina in 1796.
William and Christina's known children were:
Child
Born

Married
Departed
Frederick Roff
3 Jan 1795 Watervliet, NY
Mary Runkle
2 Feb 1890
Elizabeth Roff
9 Jun 1800
William Gerritse Groesbeck, 1 Oct 1818
14 Apr 1877
William's children married members of local founding families.  His son marrying a Runkel and his daughter a Groesbeck.   According to Landmarks of Albany: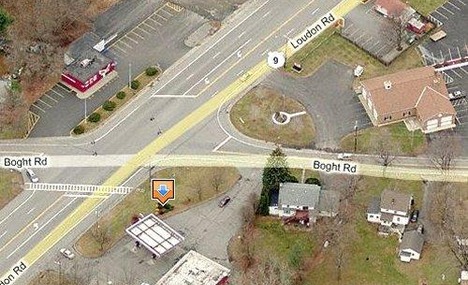 The oldest settled hamlet in this town is Boght (or Groesbeck's Corners) in the northeastern corner in the bend of the Mohawk, from which it takes its Dutch name. This locality and the vicinity of the Aqueduct were settled by Van Den Bergh, Van De Mark, Fonda, Clute, Van Vranken and Lansing families in the early years, and later by William Groesbeck, the Simons, Godfrey, Roff, Dunsback and Runkel families. North of the Boght is the aqueduct, where a post office of that name is located, and farther north is the Dunsback Ferry across the Mohawk.
William was widowed at age 38 when when son Frederick was only age 12 and daughter Elizabeth only 7.  Four years later, William married Elizabeth (Willard) Smith on October 16, 1808 at St. George's (Episcopal) Church in Schnectady, NY.  They had no children.
At age 56, William became Executor of his father's estate and received his real estate. He became responsible for financially providing for his mother, siblings, niece and nephew according the terms of his father will.   "My will is that my wife Mary Elizabeth Raff be maintained and supported during the time of her natural life, and be provided with a good room and everything and all the assistance needed to pay for her in sickness and in health by my third son William Roff in lieu and in full of all her dower in my estate."  William was made executor of his father Frederick's estate.  His older brother John protested but William won.  The nature of their relationship after that is unknown.
It is striking that records of William's life remain so sketchy.  Even his will has not been located.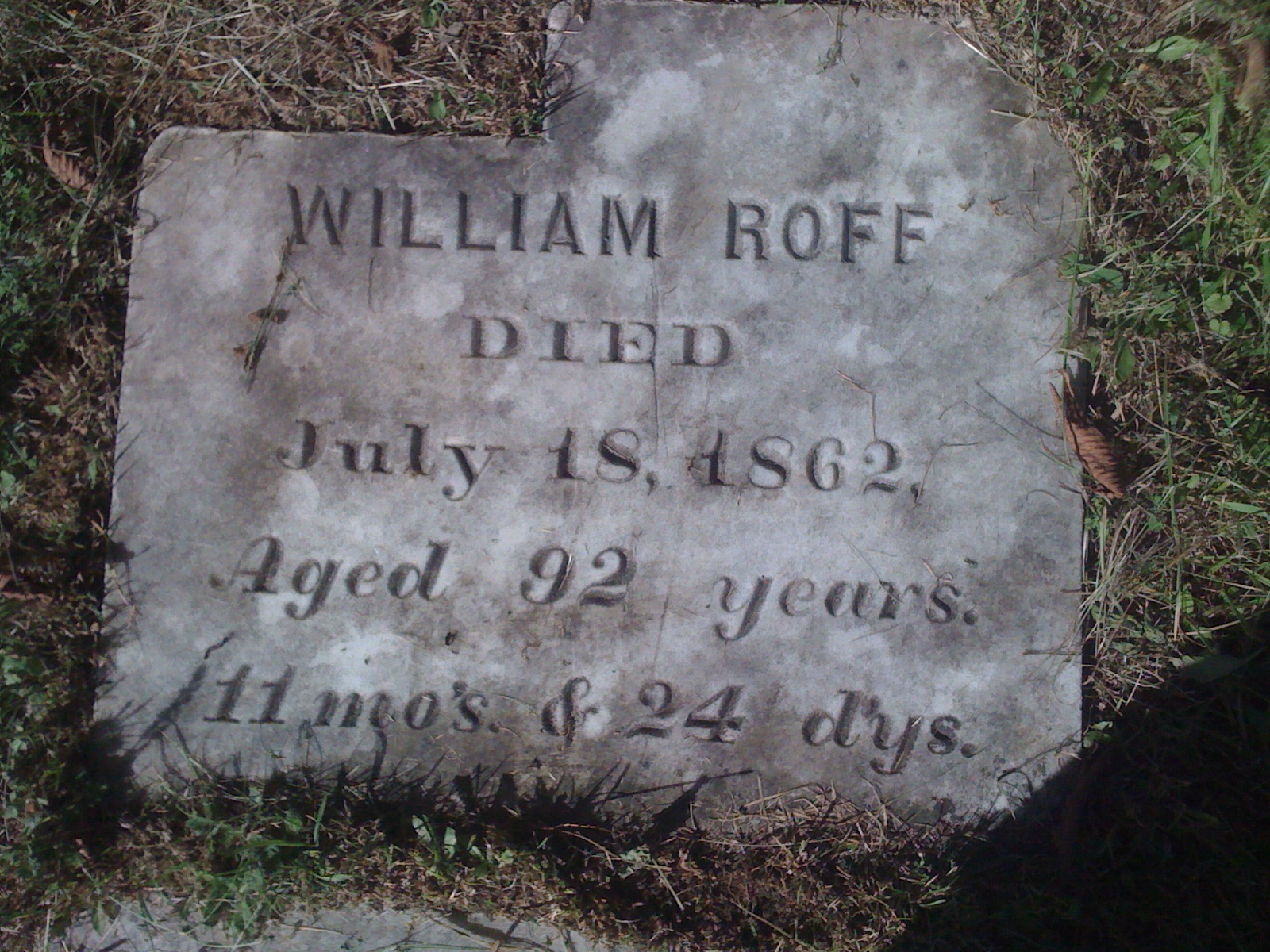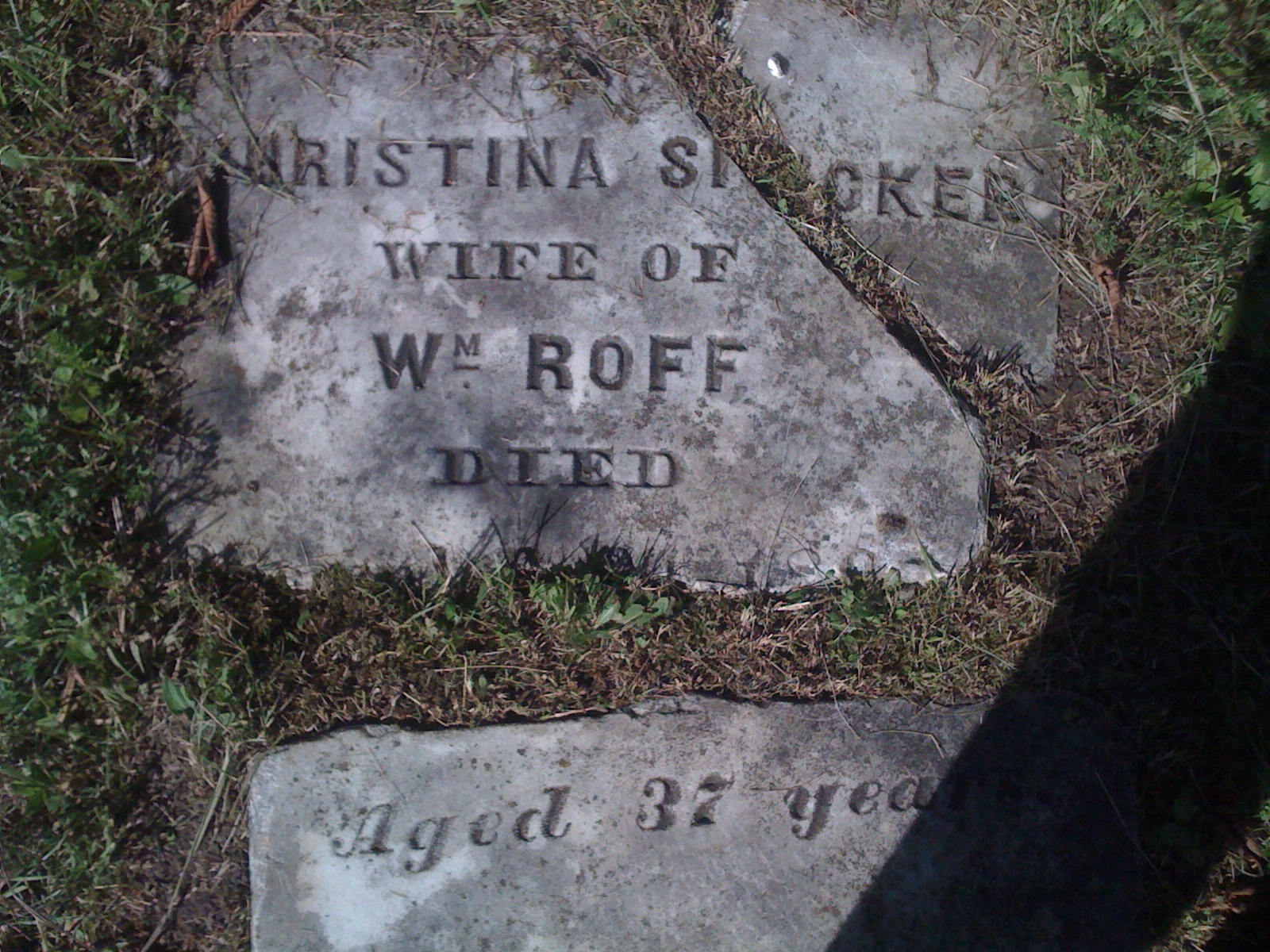 By 1860 at the old age of 91, William lived with his son Frederick and his grandchildren Eliza Ann, Helena, and Isaac age 13 in Watervliet, NY (Boght post office).
William Roff who died on July 18, 1862 outlived two wives, his first and mother of his children Christina Sicker who died on December 24, 1807 at age 37 and his second Elizabeth Smith who died November 12, 1830 at age 67.
Fifty five years separated the deaths of William and Christina.  I heard that their gravestones were once part of a fireplace mantel, later disassembled and placed in the ground outside what is not the Century House in Latham.  Sadly, it seems that their resting place was disturbed by developers, possibly unaware of what they were disturbing.  According to Albany Rural Cemetery records, both Christina Sicker Roff and Elizabeth Smith's remains were moved from Watervliet to William Roff's plot on October 24, 1895.  It is assumed that they continue lie next to each other — RIP.
References
Records of the Reformed Dutch Church of Albany — Part 8
Landmarks of Albany County, New York by Amasa Junius Parker
U.S. Federal Census, Watervliet, NY — 1830, 1850, 1860
Records of Albany Rural Cemetery
Wills of Frederick Roff (father) and Lewis Sicker (father-in-law)
Bible Records of Boght Families Town of Colonie in Albany County, copied by William Burt Cook, Jr. 1927